Last updated on August 28th, 2021 at 03:40 pm
Top Amazon sellers in your category are winning for a reason, and you're about to find out why.
The truth is, the top 1% on Amazon are constantly optimizing their product listings to maintain their high ranking, avoid missed sales, beat the competition, and boost their bottom line.
Tired of your Amazon listings bleeding potential revenue? Ready to fight for the top spot in your category?
In this article, we're revealing the most important listing attributes that directly impact your Amazon keyword ranking. We'll break it down into three (3) key areas of your product detail page so you can optimize your listing like a pro—down to your keywords, media assets, promotions and reviews.
First, let's start with the most important aspect of every listing that directly affects your organic keyword ranking and visibility on Amazon.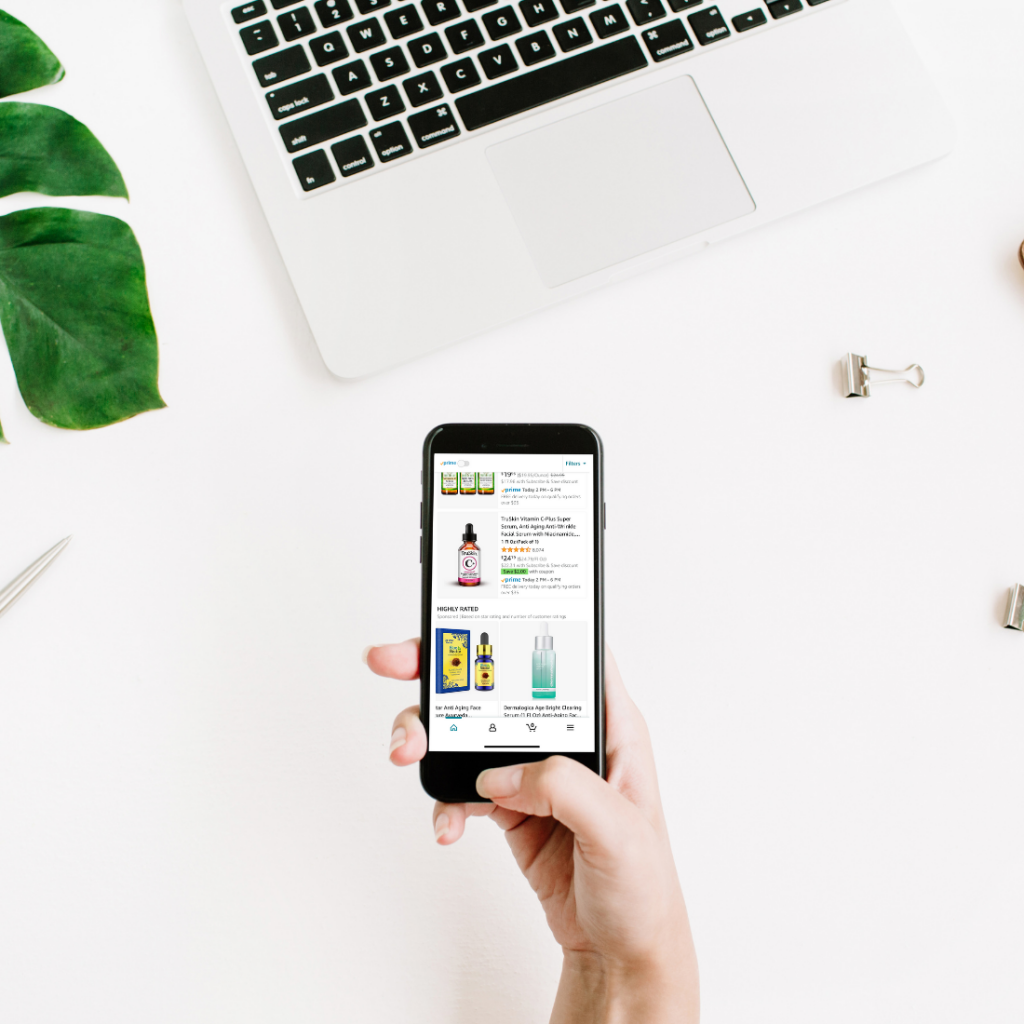 AMAZON KEYWORD OPTIMIZATION & QUALITY
The most important step in setting yourself up for success on Amazon is showing up in Amazon's search results for your most relevant, high-volume keywords. Otherwise, your organic rank will suffer and shoppers will never see your listing.
KEYWORD QUANTITY
First, it's important to make sure you're utilizing all of the available real estate Amazon allows and not leaving any empty space in your listing. Use the available characters to incorporate your relevant keywords and highlight all of the unique qualities about your product to convince shoppers to buy from you and turn them into your customers.
KEYWORD QUALITY
Your product title, bullet points, and description should all be loaded with high quality keywords that solve the problem your potential customer has and that closely matches their search terms. Did you know 80% of your revenue on Amazon actually comes from just 10 keywords or less? Make sure you're using those keywords throughout your entire listing to boost your organic ranking.
KEYWORD INDEXING
One particular manual task that takes sellers forever to complete is finding the best keywords and determining whether or not they're being indexed. Lucky for you, we know a tool you can use to find out quickly and easily, in real time, if your listings are optimized for indexed keywords.
In order to compete for the top spot on Amazon and fully optimize your product detail page, you need both quality keywords and the right quantity of keywords used in the proper placement or else you'll miss your chance to rank.
PRODUCT PHOTO & MEDIA QUALITY
If you're paying attention, you probably noticed that Amazon has made changes to their platform to feel much more like a social media experience. It added more placements for media-rich content to encourage potential buyers to stick around longer, browse and shop.
IMAGES & VIDEOS
Make sure you're using related video shorts to increase conversion rate, that your Amazon Product Photography is high quality, and that you're using enough images to communicate the most compelling benefits of your product. Every good Amazon listing should have a mix of white background, infographic, and lifestyle images to get the best results.
NEW SOCIAL CONTENT
Amazon Live and Amazon Posts are also important new features that give listings more of a social feel, making it easier for shoppers to share their feedback and videos with new potential buyers so they can find the best products and enjoy their shopping experience.
Because we rely so much on product images and videos to guide our buying decisions, it's important for sellers to take advantage of those media opportunities as they come up. Image and video assets allow you to demonstrate more of the value your products can bring to shoppers. Plus, Amazon ranks media-rich listings higher than those not incorporating more media assets or enhanced brand content (A+ Content).
Whenever you're making improvements to your listings, remember that Amazon Style Guidelines are your best friend. Always follow them to ensure they are ToS-compliant and optimized.
CONVERSION QUALITY
Sending external traffic is great, but it does your ranking no good if your listing isn't conversion ready. In fact, you're seriously hurting your ranking and eating into your profits if you're driving traffic to a product detail page that is not fully optimized.
So, how do you ensure your listing is conversion ready? Start by focusing on these key areas and check out Seller.Tools' LQS tool to score and improve your listing here.
PRICE
One of the most important factors that shoppers consider regardless of their income level or financial status is the price of your product. If your competitors are selling nearly the exact same product at a lower cost, they already have a competitive advantage. When you're more expensive, you must make up for it somewhere else whether it's having more positive reviews or offering more bonuses and incentives if they buy from you.
PROMOTIONS & COUPONS
Talking about incentives, Amazon prioritizes listings that run promotions and have a coupon visible for shoppers. Plus, you're likely to get more sales when your product is discounted which will help boost your ranking even more.
RATING & REVIEWS
We all know the power of ratings and reviews and the significant role they play in buyer behavior. When shoppers are on the fence about buying a product, having more social proof and 5-star reviews on your listing will help convince them your product is the best option. Make sure your followup strategy is buttoned up so that you're capturing as many high quality reviews as you can.
All of the time, energy and money you can put behind driving external traffic to Amazon is wasted if you're not optimizing your listings. You might even get the click organically, but if your listing isn't built to convert, your ranking will suffer as your conversion rate drops.
To get conversion-ready, make sure to follow these expert seller tips and definitely check out the new Listing Quality Score (LQS) Tool by Seller.Tools.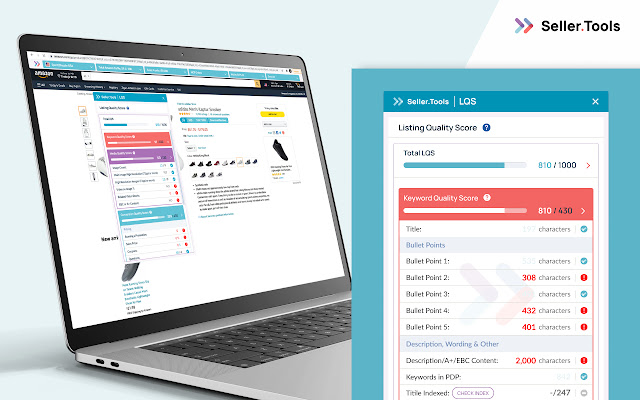 With LQS, you can make significant improvements to your listing in real time and publish them instantly using the Seller.Tools Chrome Extension. They're offering the Kenji ROI audience a 14-day Free Trial.
Check out the video below with Troy Johnston to learn more optimization tips! He's been a guest on the Actualize Freedom Podcast a few times, and as an 8 figure Amazon seller himself, he's a great guy to learn from.