AMAZON LISTING WRITING SERVICE
We create Triple Optimized Amazon Listings, Kenji's unique mix of Keyword Optimization, Conversion Rate Optimization, & Key Info Optimization for high click through & conversion rates.
AMAZON SEO FOR KEYWORD RANKING
Each listing is written based on intensive Amazon keyword research placed in key fields to maximize ranking. We use our Triple Optimized Amazon product description writing methodology to maximize keyword ranking for our client's products.
Every good Amazon listing copywriter must understand this concept. Using emotionally driven sales copywriting techniques & frameworks, the Kenji team showcases products in the best light to outshine page one competition.
BOOST AMAZON CONVERSION RATE
Our world class Amazon copywriting service targets the exact buying triggers of each specific target audience based on deep dive niche research. High conversion rate leads to mroe sales which leads to higher Amazon keyword ranking.
BENEFITS OF OPTIMIZED AMAZON SEO COPYWRITING
More eyes = more buys. Rank for the highest volume, most relevant search phrases to get more traffic to your listing.
Even a 1 to 3% Conversion Rate increase can add thousands in revenue. With emotionally driven, benefit focused sales copy & hypnotic writing techniques, more traffic will "Add to Cart" on your products (not competitor).
3. Maximize Organic Ranking & Indexing
To show up in the best search results on Amazon you need
1. Keyword Indexing  2. Keyword Optimization  3. Keyword Relevancy
Avoiding less relevant keywords is just as important as including the right phrases (& where you place them) in your listing. 
4. Ads Become More Effective
Running ads to mediocre listings gets mediocre results. What could you achieve if every $1 spent on ads returned $2 instead of losing money?
INCLUDED IN AMAZON LISTING COPYWRITING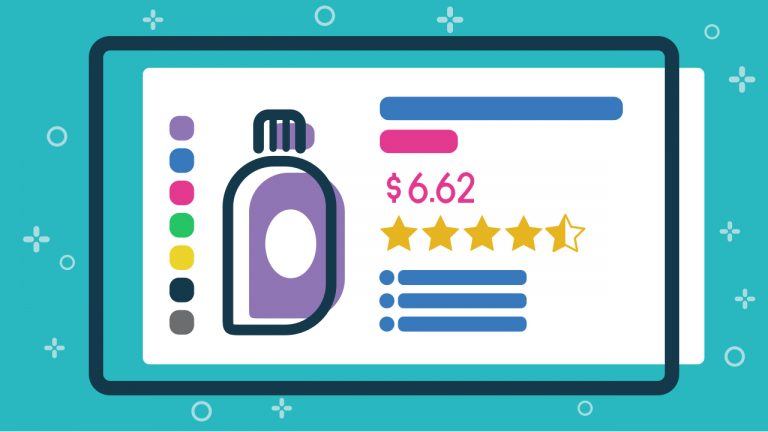 The title is the most important place for keywords and 2nd biggest factor affecting click through rate so optimizing it well is of highest importance.
It's important to get the most important search phrases in while including the most important info in an appealing way that's appealing to click on from the search results page.
The perfect balance between keyword optimization, persuasive copywriting, & key info optimization are the ingredients of a perfectly optimized Amazon title.
There are 5 bullet point fields best used to highlight product benefits. Since they have little weight for keyword ranking, we focus heavily on communicating key benefits using persuasive copywriting, keeping them short and easily digestible.
Many sellers put too much text here, making it difficult to read & lowering the conversion rate. We keep them each to just 2 lines of text with a benefit driven heading that entices shoppers to read the rest of each bullet while still including important keyword phrases.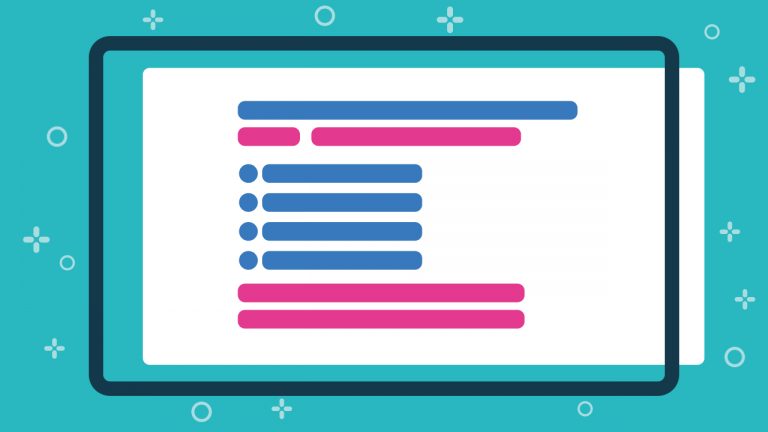 If you don't have Amazon brand registry, using a well optimized description is your next best option that still makes you stand out against many listings.
Since it's halfway down the page and surrounded by places shoppers can click off onto competitor's listings, it's a key opportunity to hit them with the key info they were looking for and get them to add-to-cart.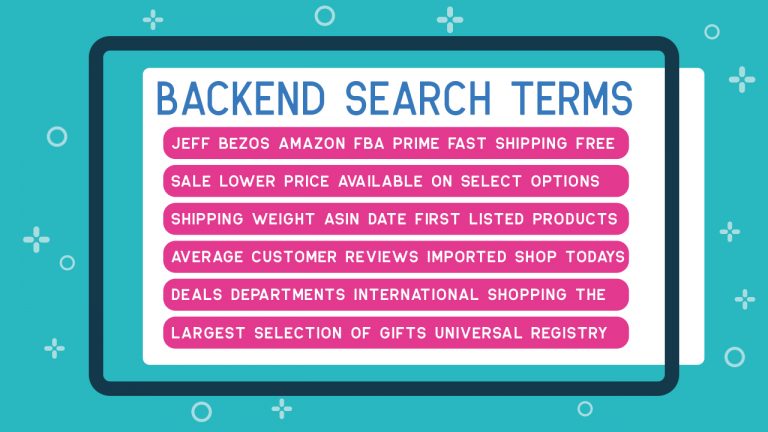 This is a text field not visible to shoppers that tells Amazon's algorithm what keywords your listing is relevant to. Theres only 250 "bytes" (similar to characters) for you to fill up so keeping these keywords hyper relevant is crucial. No keyword stuffing here!
The best use of the search terms aka. back end keywords is to put relevant keywords you couldn't fit in other places of your listing.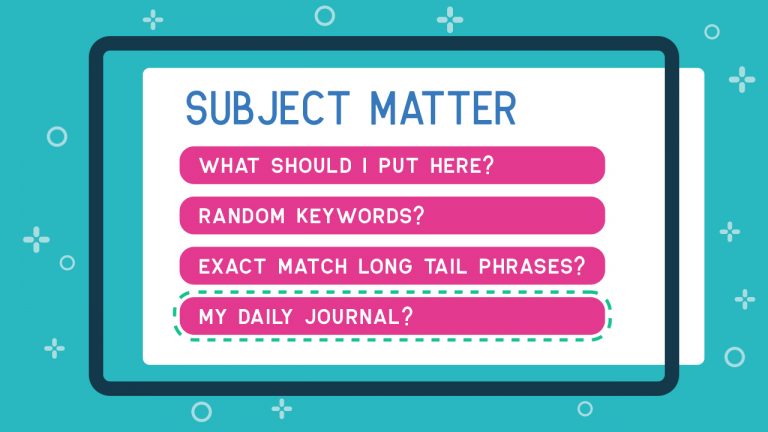 The "Subject Matter" fields are text fields in Amazon's back end the algorithm favors for strong keyword rank juice! They're 5 fields of 50 characters each for a total of 250 characters, and many brands don't even fill them out. 
They're best used for your exact match main search phrases to ensure they are getting maximum keyword ranking juice & have very little chance of de-indexing. Key for maximum Amazon optimization.
THE KENJI AMAZON COPYWRITING PROCESS
1. Detailed Intake Form
After checkout you will be redirected to the Kenji Client Dashboard at clients.kenjiroi.com where you can fill out each project with product details, specific preferences, & special requests for the team. Here you can also communicate with our team in the comments of each order, keeping messages contextual.
2. Target Customer Research
We do extensive research on competitor's Amazon SEO, reviews, customer questions, & blog posts in your niche to gain a thorough understanding of the marketplace. This helps inform which benefits are most important to highlight in the listing.
3. Keyword Research
We use a mixture of keyword tools such as Helium 10, Scientific Seller, and Keyword Research combined with manual competitive analysis & an extensive relevancy filtering process. For more insight into our exact Amazon keyword research process, check out our comprehensive guide here.
4. Defining the Core Benefits
The core product benefits are distilled through all the keyword & target customer research done up to this point, and this is what the persuasive sales copywriting is based off.
5. Writing the Sales Copy
All our copywriters are native English speakers based in the USA and specially trained in Kenji ROI's Triple Optimized Amazon Listing methodology.  
6. Keyword Optimization
The Amazon listing copywriters are trained to write with the main keyword phrases in mind in their first draft, but a second pass is done specifically to ensure the msot important exact match search phrases are in the right places within the listing.
7. Editing & Proofreading
A final pass is done to check the accuracy of any claims, info, spelling, grammar, and keywords before approving it for delivery. A customer rep makes a quick screen video explaining the deliverables before approving it to send off.
8. Delivery
Once approved you'll receive delivery of your listing through the Kenji Client Dashboard in the form of a Google Doc you can easily share with your team & copy and paste all text into Amazon. We also offer Amazon listing uploading services for a small additional fee.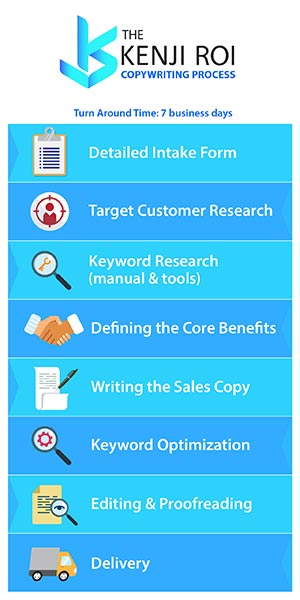 AMAZON COPYWRITING PRICING
Amazon Listing Copywriting
Extra Variation Text & Keyword Adjustments (per variation)

$19

Similar additional product we can reuse 75%+ (when ordered with similar product)

$79

Upload listing for you

$25
Frequently Asked Questions
READY TO
BOOST YOUR SALES?