Kenji ROI's Amazon listing optimization services have boosted conversion rates for sellers across many categories: supplements, electronics, home & garden, clothing, & more.
While these case studies focus mostly on Conversion Rate (known as Unit Session Percentage in Amazon Business reports), it's important to note that good copywriting, photos, EBC, or video are not the only factors that affect it.
 Price, review count, PPC campaigns, & sending external traffic are just some of the other CVR factors so for honesty's sake, we must make that clear.
That being said, a fully optimized listing is the foundation of a successful Amazon product. If you build a home on a weak foundation, you'll pay for it later with leaky ceilings, toxic mold, expensive fixes that never seem to stop springing up.
Running product launch promotions or high spend PPC campaigns to poorly optimized listings is essentially wasting 10-20% of every dollar spent.
Amazon Growth for Disney Channel Brand Oddbods
Oddbods is Disney Channel kids animation with 5.5 million YouTube Subscribers. They reached out to Kenji ROI looking for help with their Amazon product listings for a new Kids House Playset.

After a raving review from Oddbods, they were so happy with the video, they ended up using it on a nationally airing TV commercial promoting the House Playset.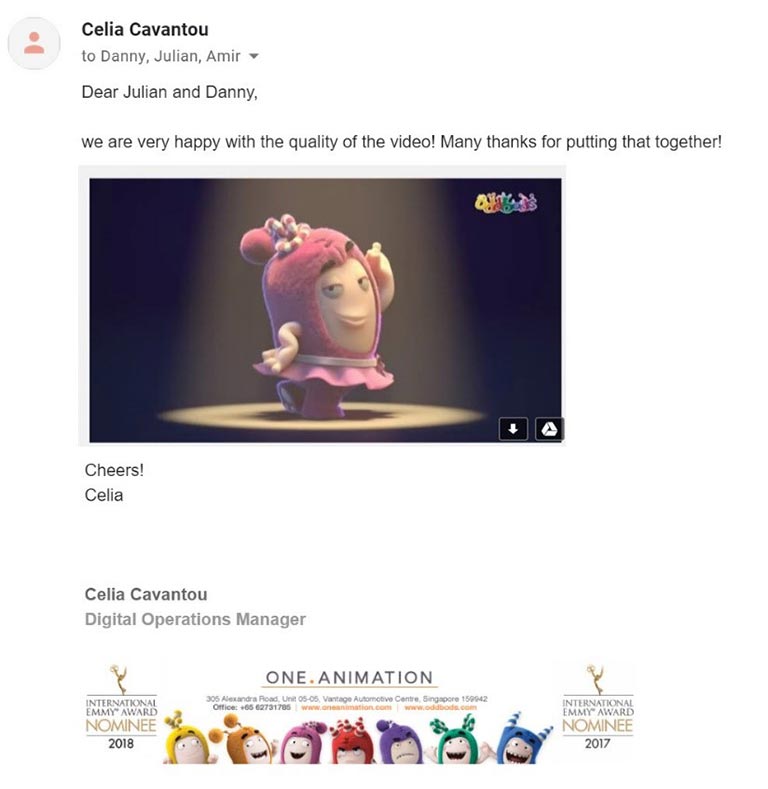 This product went on to sell $14,276 after the dust settled from a much higher Q4 gift season (sales snapshot taken during the COVID outbreak). Below is the sales snapshot taken on April 5, 2020.

Kenji ROI also shot lifestyle images on this shoot the Oddbods used to boost conversion rates on their product pages. This shoot was more complex than most as it required 2 kid models and their parents to help coordinate the toddlers.
Kevin David: Over $10MM Sold Online
"I just want to give a quik shoutout to Danny Carlson, he's the only person we trust when it comes to Amazon FBA product listings & so much more.
So if you're thinking about using Danny for your Amazon product listings or anything he offers with Kenji ROI, he's definitely the person we trust & go to.
So make the right choice, go with Danny."
– Kevin David – That Lifestyle Ninja
Conversion Rate Increase of 2% Nets $10,000 extra on $50,000 Total Sales
If a product sells $50,000 per month with a CVR (conversion rate) of 10%, with a 12% CVR it would sell $60,000
That's a 17% revenue increase from just a 2% conversion rate increase!
Now you see the power of conversion rate, here's an example of what we've done for our clients below.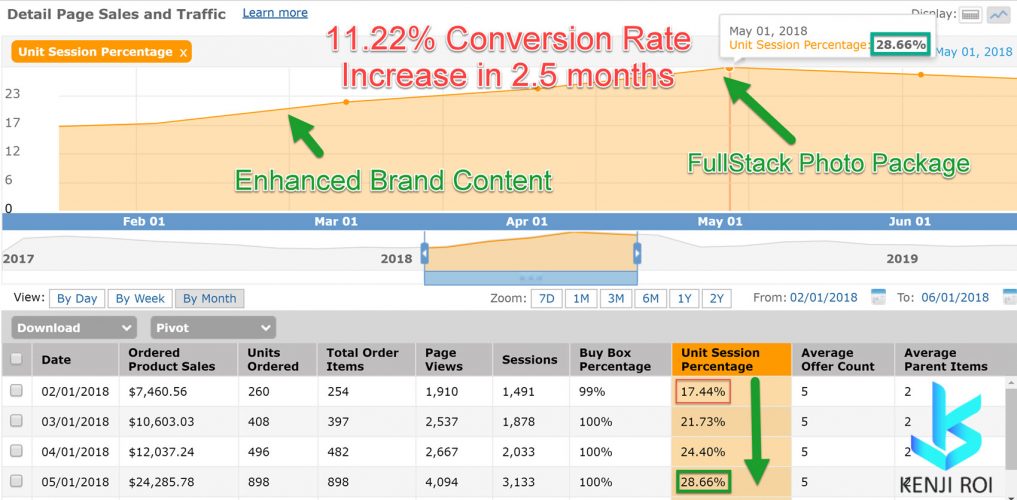 In the example above the conversion rate increased by 11.22%… but the real magic is what that does to the other numbers.
Over the same period, the sessions (shopper views) increased by 210%, but the revenue increased by 326%! 
If the conversion rate would have stayed at 17.44% over the entire period, revenue would have increased by only 210% rather than 326% ($42,702 instead of $54,386)
Not only that but the higher converting Amazon listing is an improvement that doesn't disappear when you turn off an Ads campaign for example.

Here's an example of a phone case company (client wishes to remain anonymous) that uploaded our Full Listing Copywriting package on Oct 3 when the conversion rate was 10%, one month later it was 14.52%, and a month after that it was 18.82%.
The gradual increase can be explained by the increased reviews that were building on the listing throughout this period.
Want to check out our portfolio of Amazon listings we've built for 7 figure Amazon Brands?