Last updated on December 19th, 2022 at 08:19 am
When looking to start anything, you might be faced with challenges you have never experienced before. The same can be said about selling on Amazon. Amazon is considered by many to be among the best and most rapidly growing platforms for buying and selling, so when leveraged properly, you can see your monthly income increase significantly. But for many, they either start wrong or don't know where to start from. This article discusses 7 of the best books you might want to consider when learning how to sell on Amazon for the first time. These books are considered some of the best by popular opinion and quality of content.
7 Best Books about Selling on Amazon for Newbies
Whether you are an Amazon beginner or someone that is struggling with making sales on the most visited US e-commerce website, this section is for you. Here are 7 books you can consider if you're looking to start selling on Amazon.
1.   Amazon Selling Blueprint
This book by Scott Voelker provides an excellent guide to beginners looking to find and launch their first private-label product on Amazon. Scott Voelker was inspired by real-life stories of people who managed to make a lot of money from selling personal private-label products on Amazon. He learned a lot from these stories, then wrote a book about it that included tips and advice for a beginner.
"Amazon Selling Blueprint" is considered by many to be one of the best books about Amazon FBA. Here are some of the reasons why:
The book includes real-world examples
Helpful tips on product ideas
Recommendations on locating both vendors and manufacturers that you'll be able to work with easily
Many people become interested in selling on Amazon early in their years – for instance, while still in college. Yet, students find it hard juggling assignments and their new business. If you don't want to sacrifice one for the other, you might want to consider the best paper writing services when looking for help on your paper. With a trusted provider, you're guaranteed access to the best writers online and will have more free time to work on your Amazon account.
2.   FBA – Building an Amazon Business: The Beginner's Guide
This book does an excellent job by containing all the tricks and tips you will need when starting out to be an Amazon vendor. Ged Cusack, the author of this book, explains how you can efficiently balance your work life and personal life. In addition, this book is littered with steps that have been simplified for easy consumption, which, when followed directly, you have a better chance of learning how you can utilize your time better for your business.
Here's a little sneak peek into how Amazon FBA works: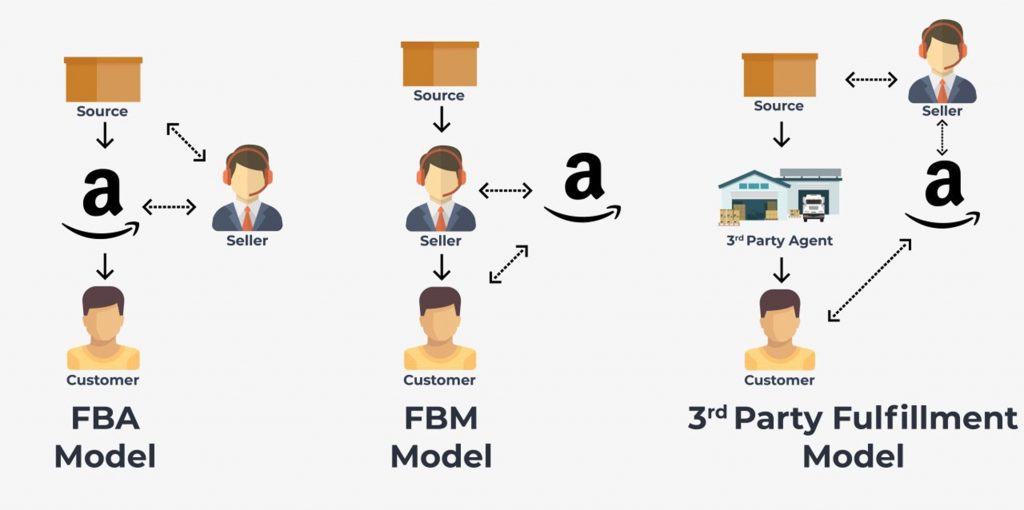 3.   Amazon Selling Secrets
"Amazon Selling Secrets: How to Make an Extra $1K – $10K a Month Selling Your Own Products on Amazon", by William U. Pena, is an exceptional book for those who are interested in the business of buying and reselling items on Amazon. If you're someone who is interested in becoming an Amazon vendor, this book will set you on the right path. After going through all the chapters in the book, here are a few points you'd have learned at the end:
You will have a better understanding of the different levels of the desirability of a product
The basis of inventory management would be taught
You will learn how to create your unique brand
Finally, how to fulfill orders efficiently and with a high return on investments
4.   How to sell stuff on Amazon: your beginner guide for selling something online
The author, Nick Tsai, has been an Amazon vendor for years now, so you can trust he's speaking from experience. Nick's book, "How to sell stuff on Amazon: your beginner guide to selling something online," approaches the strategy of becoming an Amazon vendor from a beginner's point of view. Of course, almost every project has ups and downs; what matters is learning how to navigate through it effectively —this book explains everything in detail.
Even if you're a college student, you'll be able to learn a thing or two from this book. Your schedule might be tight, leaving you wondering, "how will I find help writing my paper while trying to sell on Amazon at the same time" Don't let this bother you because opportunities are abundant online. Leverage the work of a professional writer and get help with your academic load.
5.   Selling on Amazon – Amazon Seller Secrets Revealed Volume 1: Getting Started
If you're a beginner who has little to no knowledge of the fundamentals of selling on Amazon, then this book is the right one for you. This book is filled with straightforward examples, with an introduction that is easy to understand; you're likely to find yourself understanding Amazon FBA better after a single read. The author, Manny Coats, teaches what you should know if you'd like to be an expert seller on Amazon —what FBA is all about, the best products for you to sell, how much money you need before you can start selling, and much more.
6.   Product Research 101
"Product Research 101" by Renae Clark is perhaps one of the complete books on the subject of selling on Amazon. It'll guide you step by step on what it takes to find the right products to sell. After you're through reading this book, you might begin to question if you're a beginner anymore or a pro. You'll be taught tips you can apply when analyzing data, identifying marketing trends, and, importantly, finding suppliers, you can work with. This book was written with the absolute beginner in mind, so just about anyone can pick this book and learn a lot from it.
To give you a start. here are some basic steps to good Amazon product research: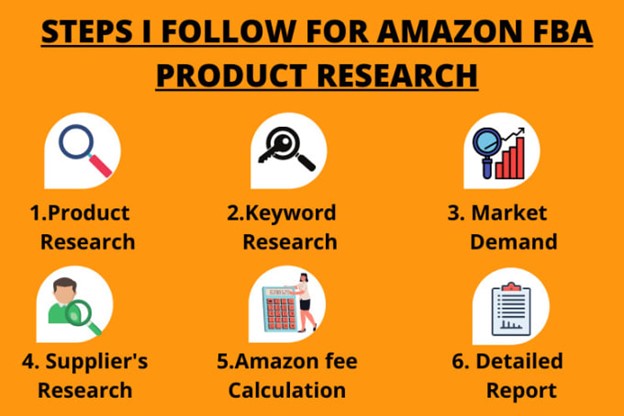 7.   The Amazon Sales Formula
"The Amazon Sales Formula" by Michael D. Marani is one book you can rely on to provide you with detailed instructions on identifying the products that are in high demand as well as teaching you just what you need to develop your brand to the point it generates steady income —which can be as high as thousands of dollars each month.
This book spares you the stress of going through hundreds of paid courses that might claim to be able to teach you a step-by-step guide on how to make money on Amazon but usually fail. Instead, Michael wrote his book based on his personal experiences. By the end of his book, you should be able to negotiate with suppliers, increase the number of positive reviews you get, and create an optimized product page for your brand that will help increase the amount of traffic you get.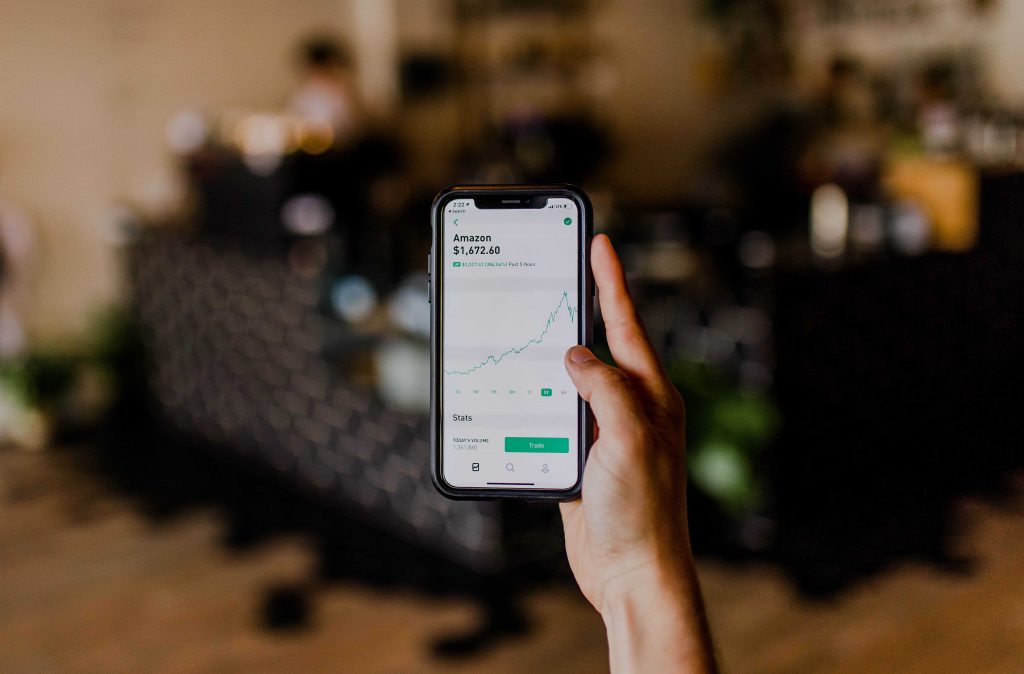 These books and other trustful resources will make you an Amazon expert in no time! Just make sure to get your facts straight, follow the community guidelines, do your research well, take measured risks, and keep your finger on the pulse of any updates that may change the game. Read on about selling on Amazon, and success will be swift to follow!