Last updated on August 12th, 2021 at 03:13 pm
Amazon is a very competitive marketplace, which means it's imperative for sellers to maintain and generate positive reputations. To improve their reputation, they have to improve their seller rating.
Amazon favors sellers who offer the best quality products for the lowest price. Amazon has a measurement system to monitor selling performance. Your seller rating is one of the key factors that can make or break your success on the platform.
Today, we will explore several questions related to your Amazon seller rating.
What is the Amazon seller rating?
What factors contribute to your Amazon rating?
Why is it important?
How to improve your Amazon seller rating?
How about Amazon FBA?
We will break down these questions to give you a better understanding so that you can improve your rating to boost your conversions.
What is your Amazon seller rating?
Generally speaking, your Amazon seller rating system is created by data received from buyers. The rating is a measurement system that measures the quality of the experience sellers provide to their customers. Each Amazon seller has a rating.
Each order is given an order quality score. The scores for all orders within the last 365 days are added together to find the average score: this is the seller's order quality score. However, the sellers' performance on recent orders carries more weight than that of previous orders. When the final score is determined, sellers are rated as either fair, good, very good, or excellent.
Is it your seller rating the same as your seller feedback rating?
Your seller rating is not the same as your seller feedback. The latter refers to the reviews buyers leave about your product and services, and it's the only one displayed in the customer feedback section.
Seller rating is much broader as it measures the customer experience you provide. Each order will contribute to your seller rating, and it's based on several different factors. It is one of the most important factors displayed on the product page.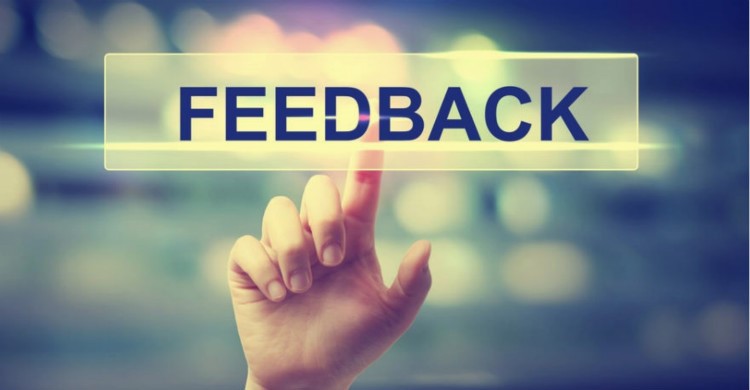 What factors contribute to your Amazon seller rating?
Amazon sellers will be graded in different ways and by different entities. Your customers and Amazon itself may rate you. Although Amazon has never revealed its algorithm, we know several factors are contributing to your Amazon seller rating, including:
Response time to customer inquiries and shipping customer orders
On-time shipping,
Order cancellation.
Chargebacks.
A-to-Z claims.
Customer feedback and reviews.
The above factors are the main metrics to evaluate your seller rating. Some other important metrics that affect your Amazon seller rating are:
Perfect order percentage: How often you deliver the order with 100% accuracy?
Order defect rate: The number of orders with defects divided by the total number of orders. How frequently you get negative feedback and chargebacks, etc.?
Pre-fulfillment cancellation rate: How frequently you are out of stock?
Refund rate: How frequently do you issue refunds?
Valid tracking rate: How often do you provide shipping tracking info to your customer?
Customer service dissatisfaction rate: How often do you fail to resolve a customer complaint?
Response time under 24 hours: How often you respond to customer inquiries within 24 hours?
Late response: How often you respond to customer's inquiries too late?
Average response time: The time it takes you to respond to customer inquiries.
Return dissatisfaction rate: How frequently do you screw up customer returns?
Negative feedback rate: How often do your orders get negative feedback?
Feedback rating: How frequently do you get positive feedback?
The Amazon algorithm will take the above factors into account when it determines your final seller rating. Although we do not know the weight of each factor on the final score, you have to pay attention to your selling performance. Your selling privileges will be removed if you don't' comply with the Amazon required performance guide.

Why is your Amazon seller rating important?
You can't see your seller rating on the Amazon product listing page, but you have to take care of it. Why?
Your Amazon seller rating can be a make-or-break factor for the success of your business. A good rating will bring you huge benefits if you want to build a sound and sustainable business. A good rating delivers the following benefits:
A good relationship with Amazon
A positive seller rating means you are a great seller, which is favored by Amazon. You are much more likely to gain more exposure. A good rating will keep you in a better position and open you up for other potential benefits. You will win the race in the long run and mitigate the risk of being suspended.
A better chance to win the Amazon Buy Box
The Amazon algorithm will decide the Amazon Buy Box share based on a positive seller rating, product prices, and several other metrics. The Amazon seller rating also plays a large part in the decision about the Amazon Buy Box Winner.  If you and your competitor sell the same item, and you gain a better seller rating, you will gain a higher possibility to win the share of the Buy Box.
Trust
Trust between Amazon sellers and shoppers is key for a successful conversion. Given the increasingly cut-throat competition on the Amazon market place, the seller rating plays a key role in bridging the trust gap between the seller and shopper. A good seller rating will determine how well you do against the competitors. If you and your competitor sell the same item at the same price, the shopper has to choose. If you have a better rating, you are more likely to get the sale.
A higher conversion potential
A good seller rating will help you aggregate a lot of testimonials and positive ratings. This rating is invaluable because it increases your likelihood to be on the top of customers' list to buy from. This position will bring huge sales and conversions.
How to improve your Amazon seller rating?
If you don't know how to get a good seller rating, or you have a bad seller rating on Amazon, here are some tips to help you:
Offer great customer service. Always answer questions and address concerns.
Your customer service plays a big role in your business conversion. Amazon is a customer focused marketplace; it values the customer, and so rewards the sellers who make the customer their priority.
There are several metrics to measure your customer service, including; customer inquiry, complaints, negative feedback, late response rate, and others. Pay attention to your response time, try to respond immediately, and address relevant concerns and complaints effectively. The response time should be within 24 hours.
On-time shipping
You can set up your shipping policy on the product listing page; this is your promise about when the order will arrive. It's important for you to deliver on your promise.
Make sure you have the right logistics system in place to ensure every delivery will be on time. Provide a tracking number for every shipment. If you send a tracking number to less than 95% of shipments, you put yourself at risk of losing the privilege to sell a non-FBA item.
Monitor your inventory level to make sure you can deliver.
Reduce the order cancellations
You are likely to get penalized by Amazon if you run out of inventory or send the customer the item that doesn't match the product description. If this is the case, customers will cancel the order and leave negative feedback, which affects your Amazon seller rating scores.
If you want to improve your Amazon seller rating, try to reduce your order cancellation rate. Always keep the product inventory at the right level, and keep the product listing page compatible match the real product. Make sure there is no information discrepancy about the products you sell for your customers.
Avoid the A-to-Z claims
The Amazon A-to-Z guarantee protects buyers from major issues and illegitimate transactions. The guarantee ensures shoppers will get the best service on Amazon. As a customer-focused platform, its algorithm takes the claim very seriously, and this is one of the most heavily weighted factors determining your Amazon seller rating.
As such, it is best for sellers to avoid these claims and offer the best service they can. Sell quality products, ship the order with great packaging to avoid damage during transportation, provide order tracking info, and refund money if necessary. Make your customers happy when they shop.
Get customer feedback and reviews
Customer feedback and reviews play a big part in your seller rating. Sellers who have higher positive feedback will be likely to gain a higher seller rating than those who receive negative feedback or no feedback.  The number of customer reviews will affect your rating. The more reviews you get, the more easily Amazon will categorize your product listing.
You can figure out ways to gain more and more positive customer reviews to increase your Amazon seller rating. You can send follow-up emails, or find other ways to do it. But never ask for reviews, manipulate reviews, or incentivize for reviews. It's against Amazon regulations.
FBA stands for Fulfillment by Amazon. FBA is a program offered by Amazon to complete the order fulfillment task for sellers. This program has made starting an online business very easy saving lots of time and energy. FBA provides product storage, packaging, and shipping service to Amazon sellers at a reasonable price. If you are using the Amazon FBA program, you will get the benefit of a great customer shopping experience. FBA ships on time provides tracking and offers great customer service. Using FBA brings huge benefits for your Amazon seller rating.
Quality services from industry experts.
Free Super Saver and fast shipping through Amazon Prime accounts.
Product inventory tracking. FBA will reduce the risk of running out of stock.
You will be allowed to strike out negative feedbacks.
You can enjoy the Prime two-day and one-day shipping service.
Gift wrapping and detailed tracking on shipments.
24/7 customer service backup to improve your reputation.
It's crucial for you to improve your Amazon seller rating if you want to build a long-term and sustainable business on the Amazon marketplace. It's not easy. It takes time and effort to understand the Amazon seller rating and figure out measures to improve your seller rating. Put the measures mentioned above into practice, and hopefully, you will gain a higher seller rating and a higher ranking on the Amazon search result page. And you will have a higher conversion rate.