Last updated on August 10th, 2021 at 10:07 am
Does TikTok marketing work for Amazon? Well if 10,000 unit sales in 1 day means it "works" then yes.
Using TikTok influencers to promote your Amazon FBA products is totally uncharted territory, and most brands aren't using TikTok at all.
But Scott Needham, founder of www.smartscout.pro has sold more than $350 million on Amazon over his career, and is now benefitting from a viral TikTok with more than 2 million views that had his warehouse staff working overtime just to ship the orders.
How did Scott deal with this insane volume? And what is he going to do to replicate this in the future?
Is TikTok marketing for Amazon the new blue ocean strategy for 2021?
Below is the actual post, posted on rachel_meaders TikTok account, and it now has:
2.4 million likes
6412 comments
120.1k shares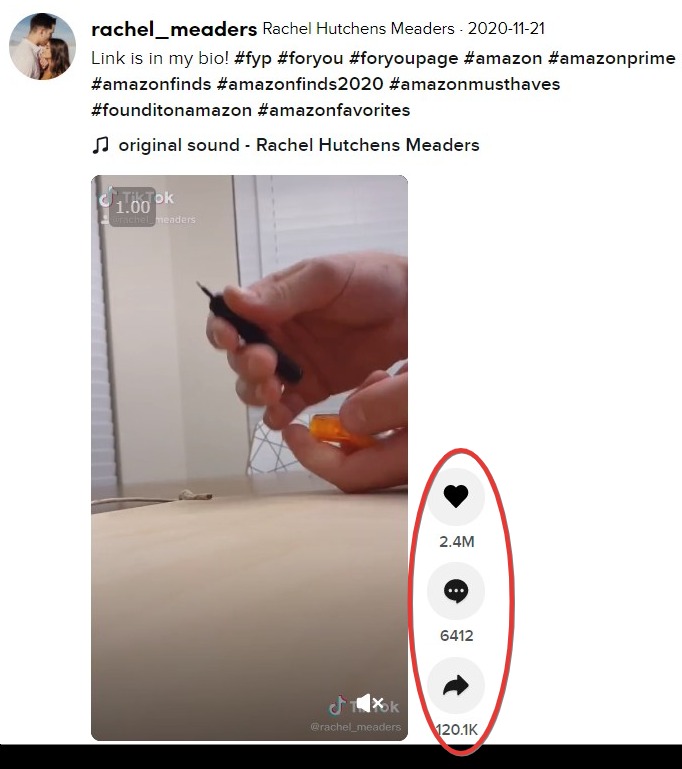 Scott Needham made a "duet" post to the original TikTok (TikTok's version of a reply video) and it received nearly 70k likes as well!
Watch the interview here:
This was such a juicy story, I pulled Scott onto the Actualize Freedom Podcast where he shared all the details of his major success with TikTok influencer marketing for his Amazon products in Q4 2020.