Last updated on December 20th, 2022 at 07:22 am
As a business owner, you always search for fresh and creative ways to promote your goods or services. And one of the best ways to reach your target audience in the modern digital era is through influencer marketing.
As the world's largest online retailer, Amazon gets many things right. Their influencer marketing program is no exception. By working with a select group of influencers, they can promote their products in a way that feels organic and trustworthy.
Unlike that of other companies, Amazon's influencer marketing is centralized and well-organized. This makes it easy for businesses of all sizes to participate. And because of Amazon's huge reach, there's the potential to earn good money from the program. Influencers have reported earnings ranging from a few dollars to more than $1,500 per month.
If you're looking for a creative, engaging, and effective way to promote your products, Amazon influencer advertising is worth considering.
Read More:- 11 Tips to Optimize Your Amazon listing like a Pro!
What is Amazon Influencer Marketing?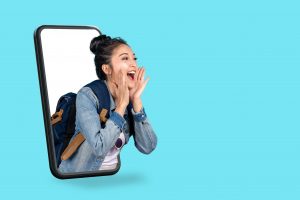 Amazon's influencer marketing program helps increase sales on amazon, boost SEO, and reduce the ACoS (average cost of sales) in Amazon ads. In a nutshell, it's a way to leverage the power of social media to reach more potential customers.
Additionally, by using Amazon influencer marketing, you may leverage the enormous client base of the online retailer. You can reach millions of potential buyers who are already interested in what you're selling by advertising products on Amazon.
It would help if you started using Amazon influencer advertising to benefit your business. This innovative program allows content creators and famous web stars to come together and effectively advertise various products. Not only is this great for exposure and marketing purposes, but it can also lead to some serious sales boosts.
As an Amazon influencer, you can benefit from increased traffic and commissions on sales. The Influencer Program is a development of Amazon's Associate program, which lets you make commissions on the sales of the goods you recommend. Depending on the product you upgrade, you can earn up to 10% off each sale. In addition, promoting products through your influencer website or blog can increase Amazon's traffic and earn you more commissions. 
Read More:- Top 10 Amazon Products That Went Viral On Tiktok
Amazon Influencer Program

Amazon's Influencer Program is open to anyone with a large social media following, providing a simple way for businesses to get started with this type of marketing. With the program, companies can create customized landing pages on Amazon's site where their products will be featured. Amazon will promote these pages through its vast online and social media networks.
The benefits of Amazon's Influencer Program are numerous. First and foremost, it gives businesses access to Amazon's huge customer base. Additionally, it's a cost-effective way to reach a targeted audience and can significantly increase sales.
Like the Amazon Associates Program, the Amazon Influencer Program enables users to advocate for various products and earn royalties from the purchases they drive to Amazon. However, the Influencer Program's emphasis on social media influencers makes it unique.
How Does The Amazon Influencer Program Work?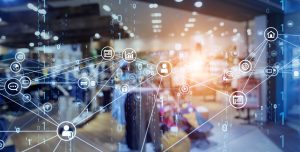 If you own a business and are seeking strategies to attract new clients, you might be curious about the potential advantages of Amazon influencer marketing for your enterprise. The answer has been given unanimously: yes! This page provides all the information you need about this effective marketing strategy.
Unlike the traditional Amazon Associates Program, which only allows users to share affiliate links for individual products on their websites or social media accounts, the Influencer Program allows members to create their own custom storefronts on Amazon. Then, when a buyer clicks on one of the influencer's links and buys something, the influencer earns a commission from the sale.
But that's not all; influencers can earn money through product placements and sponsored posts. So if you're seeking a cost-effective method of reaching more potential clients, Amazon influencer advertising is the solution.
Influencers can now provide a seamless shopping experience for their followers by including product recommendations in one link. They also categorize different types of products within the store and make it easy to navigate between categories with simple navigation bars on every page, making browsing through all available items much more efficient!
Read More:- Amazon Brand Story: Everything you Need to Know
Benefits Of Amazon Influencer Advertising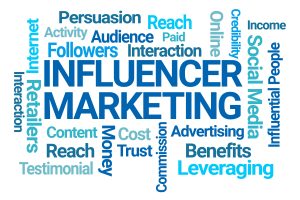 There are many benefits of influencer advertising for businesses. First of all, it's an incredibly effective way to reach your target audience. With over 2 billion active social media users worldwide, there's a good chance that your target audience is using at least one social media platform. And by partnering with an influencer who already has a relationship with your target audience, you can more easily connect with them and promote your products or services.
Influencer marketing also has the potential to increase your company's credibility and trust. Potential clients are more likely to try you when they notice someone they admire and have confidence in is suggesting your goods or services. And finally, influencer advertising can be significantly cheaper and more efficient than traditional marketing methods like print or television ads.
Therefore, consider collaborating with an influencer if you're seeking a new marketing strategy for your target market. You can advance your company with their assistance.
With a custom vanity URL, you can create an online store that is easy for followers and potential customers to remember. Please share the link across social media platforms like Instagram or Youtube so they know where their favorite influencers sell products!
Read More:-  Amazon PPC Seller That Want to Delegate with Mina Elias
How To Become A Member Of An Amazon Influencer Program?
Are you an influencer with a robust social media following? If so, you may be eligible for the Amazon Influencer Program. This program allows suitable influencers to earn commissions on qualifying purchases made through their unique Amazon links.
To qualify for the Amazon Influencer Program, you'll need a strong social media presence on one or more platforms: Instagram, Youtube, and Facebook. Amazon will evaluate your social media accounts to determine if you're a good fit for the program. Factors such as your follower count and engagement levels will be considered.
If accepted into the program, you'll be given a unique Amazon link to share with your followers. Then, when someone clicks on your link and makes a purchase, you'll earn a commission on that sale. Commissions vary depending on the product purchased but can range from 4-10%.
This is a great opportunity to earn revenue by promoting products your followers' trust and love.
Read More:-  What makes an Amazon Account Sellable? (for 6 figures)
How To Apply For Amazon Influencer Program?
The market for influencers is growing rapidly, with 6% of third-party Amazon sellers hiring influencers to promote their products. And nearly a third of sellers (39%) plan to grow their businesses through social media, influencer marketing, and other off-Amazon marketing efforts.
Amazon influencer advertising can be the solution if you're seeking a means to grow your company. Using one of your existing social media accounts, you can apply to join the program and start reaping the benefits immediately.
 Amazon is interested in working with influencers across all categories, so you could be eligible to participate no matter what your niche may be. The approval process is quick and easy, and you can start curating your page as soon as you've been accepted.
Micro-influencers and nano-influencers are just as welcome as those with a large following. So don't be discouraged if you don't have millions of followers – as long as your engagement metrics are good, you could still be accepted into the program.
If you're not approved immediately, don't worry – the eligibility requirements may change over time, so you can always reapply. In the meantime, there's no harm in promoting your business on social media and growing your online presence. You may even qualify for the program sooner than you think!
Read More:-  Amazon SEO: How to Rank Higher for Amazon Searches
Developing Your Store & Customizing It!
As an influencer, you have a powerful tool: your Amazon store. By creating and promoting lists of your favorite products, you can reach engaged audiences with your product recommendations.
An essential link between you and your fans is your store. They can go there to learn more about the goods you adore and why you recommend them. By carefully curating your lists, you can show your followers that you're an expert in your field – and help them discover new products they'll love.
Log in to Amazon and fill out your contact information to get started. Then, create lists of products featuring items your followers will be interested in. You can use keywords to find relevant products, and Amazon will suggest things to add to your lists.
By taking advantage of Amazon's influencer program, you can build closer relationships with your followers – and drive more sales for the products you love.
Profit From Bounties
As an Amazon influencer, you can earn bounty payments by promoting various programs and services within the Amazon store. Bounties are monetary rewards that you receive for each customer that you refer to a program or service. For instance, you will receive a $US15 prize if you can convince your followers to open an Amazon Business account. By taking advantage of this chance, you can increase your revenues and foster the expansion of your company.
Amazon influencer advertising can be extremely beneficial for your business. Increase your income through bounties while expanding your audience and promoting your company more successful.
Read More:-  Run Profitable Amazon PPC Without Expensive Software
Tracking Your Sales And Profits:
Through the Amazon Affiliate Program, businesses can easily track sales and earn commissions on purchases made by customers who came to Amazon through their store. Since all information regarding deals, bounty programs, payments, fees, and transaction information is accessible on a reporting page within your store, it is simple to track your progress and ensure you are getting the most out of your service.
Success Of Amazon Influencer Store:
You can receive up to 10% commission on the products you recommend as an Amazon influencer. That's significant money, especially if you're promoting high-end items. And because Amazon provides help and assistance to its influencers, you can be sure that you're in good hands.
When working with sponsorships and affiliates, damage to one's reputation is always a risk. However, Amazon has ensured that its influencers earn enough commission to warrant their time and effort. So, think about becoming an Amazon influencer if you're seeking a means to increase your revenue and advance your company.
It's a win-win situation: the influencer gets paid for promoting your products, and you get more exposure and sales. You can also track your sales commissions and payments through your Amazon store.
So why not give Amazon influencer advertising a try and bring traffic to your Amazon listing? It could be just what your business needs to boost sales and reach new heights.