Last updated on March 28th, 2023 at 12:52 am
If you aren't using the "Brand Story" feature on Amazon, you're leaving an easy conversion rate boost.
Especially since the vast majority of brands aren't using it yet, including products on the best seller page.
This article will tell you everything you need to know about the Brand Story feature, from who has access, to setting it up for maximum conversions.
It's one of the fastest and simplest ways to boost Amazon conversion rates.
What is an Amazon Brand Story?
Its a feature available to all Brand Registered sellers, as well as Amazon Vendor Central and managed sales program sellers (such as Amazon Exclusives).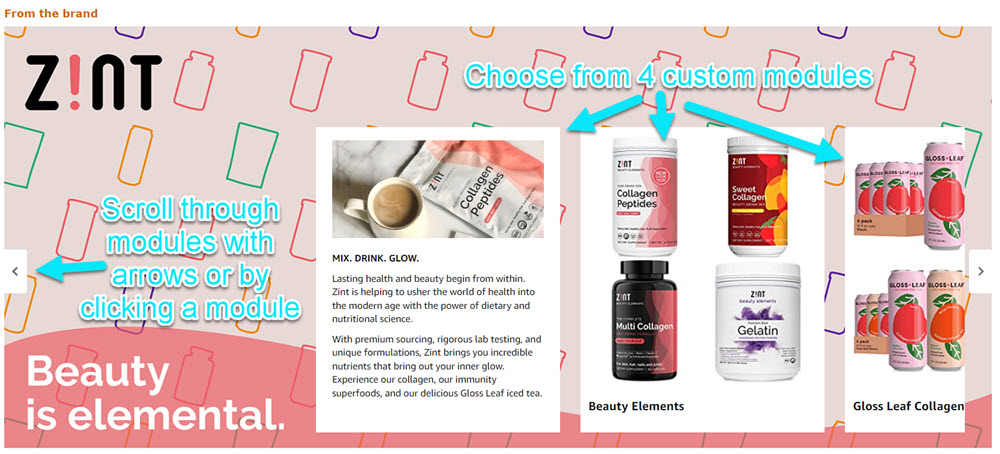 It appears directly above the traditional A+ Content description half way down your listing page, and can be applied to all ASINs under your brand. So you don't have to create a unique one for each product.
You can choose a custom layout of 4 different modules to show your brand story and spotlight the things that set you apart from competitors.
It's far simpler than a full A+ Content description so even if you don't have the time/ budget for that, a brand story is worth the smaller investment. Especially since it applies to all your brand's products.
Brand Story Benefits
Other than simply taking up more space on your product page & standing out, there are some compelling benefits to using Amazon brand stories.
Increase average cart value (cross-sells)

If you use the modules that link to your other products, a percentage of shoppers will end up buying multiple of your products. Small increases in average cart value can add up big time, especially if they only clicked and ad once but purchased two or more of your products.



Humanize your brand to connect emotionally

Create a connection with shoppers that sets you apart from the other widget sellers. People today want to support brands they care about. Give them a reason to care.



Brand awareness

Unfortunately, Amazon doesn't give brands the best opportunity for brand building. As the world's largest product search engine, it's easy for shoppers to compare products by price, reviews, and images alone. A good brand story allows you to build some brand equity with shoppers, so they're more likely to think of you for repurchases or future products.
What Makes a Good Brand Story?
All stories are not created equal

Just like real stories, there are good and bad ones. It must be both genuine and compelling to your shoppers. This is not the place for generic corporate mumbo jumbo, the goal is to connect to shoppers & legitimize your brand.
Bad Story: Jeff's Rocket Co. exists to create the highest quality products at the best price. Our manufacturing process in our world-class production facilities is top of class, bringing you the best products on the market. (generic, not believable, not specific)
Good Story: The latest rocket innovations designed to skyrocket fun in a safe way. Jeff's Rocket Co. was built by rocket man Jeff Bezos to change the way we enjoy rockets forever. Our mission is to empower the next generation of rocket aficionados to blast off to another dimension. (playful, non-corporate, specific)



Visually Striking

Everyone's seen half-assed photoshop done on Microsoft Paint by a 6-year-old. Ensure your brand story is both eye-catching and indicative of a big-budget brand. Use a professional designer, high-quality images, and a design that fits your brand colors and style.



Highlight How your Products Stand Out

Are your products GMO-Free? Stronger materials? Has unique features? Showcase your unique selling propositions front and center.



Easy Access to your Product Line

Use the "Brand ASIN & Store Showcase" module to display your top-selling products, so shoppers easily understand everything you sell. This increases cross-sells and proves you are a real brand with a complete product line.
Brand Story Modules & Image Dimensions
While everyone has t use the Brand Carousel Background module, you can mix and match the other 4 available modules as you wish. You can use the same one multiple times or not at all to suit your unique brand story.


Brand Carousel Background
This is a mandatory module and will act as the default first thing everyone sees, and the background image when shoppers scroll to the next module.
Please note that the image dimensions listed are the minimums; we recommend making them higher resolution, just ensure the ratio is the same.
Main Banner: 1464px x 625px min
Small Right Image: 463px x 625px min
Headline
Body Text (can be formatted with bold, bullets, etc)


Brand ASIN & Store Showcase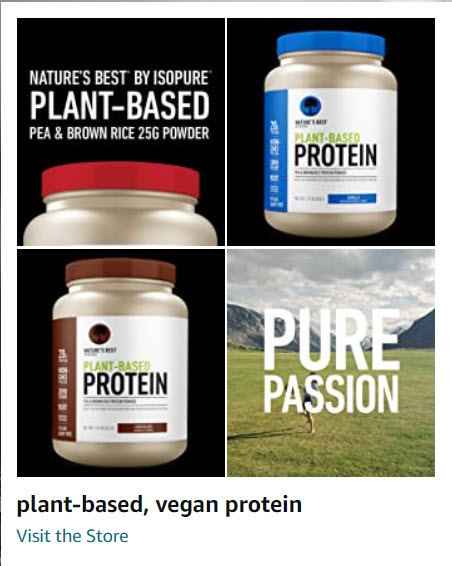 Select up to 4 ASINs and upload a picture of each. Also add a headline, body text, and a link to your Amazon Store page.
Upload up to 4 images: 166px x 182px min
Brand Focus Image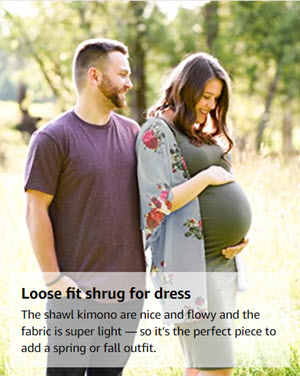 Just a single image with headline and body text. Best for snippets about your brand with an image that captures something unique about you.
362px x 453px min
Brand Logo & Description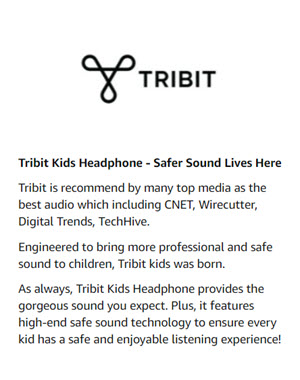 Show your brand logo and a quick write up about your brand story.
Logo: 315px x 145px min
Brand Q&A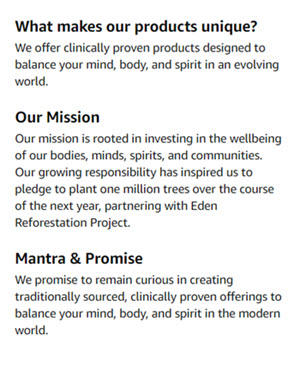 Answer up to 3 common questions about your brand. You can choose from a predetermined list, but better to create your own custom questions to be more specific to your shoppers. Only text needed for this module.
How to set up an Amazon Brand Story
Firstly, you can only use brand story if you are brand registered. If you are, follow the steps below to set up yours.
If you want Kenji ROI to build a brand story for you, reach out to us here.
Login to Seller Central, click on the Advertising tab then select A+ Content Manager.


Select "Create a Brand Story" and name it something like "Jeff's Rocket Co. Brand Story"


Select as many of the 4 modules as you'd like (3-5 recommended), then upload your images and add text.


Submit for approval (it can take up to 7 days for Amazon to review). If they reject it, they will send you a message and specify what needs to be changed. Simply make the changes and submit again.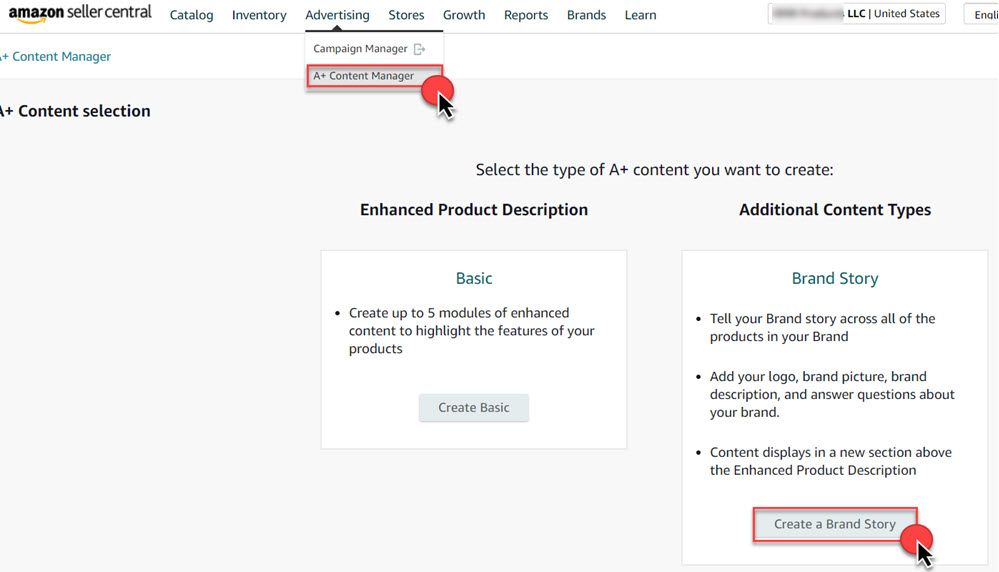 Amazon Brand Story Examples
Here are some examples of brand stories on Amazon. Not all of these were done by Kenji ROI, but we wanted to give you a range of good and bad ones so you can understand things better.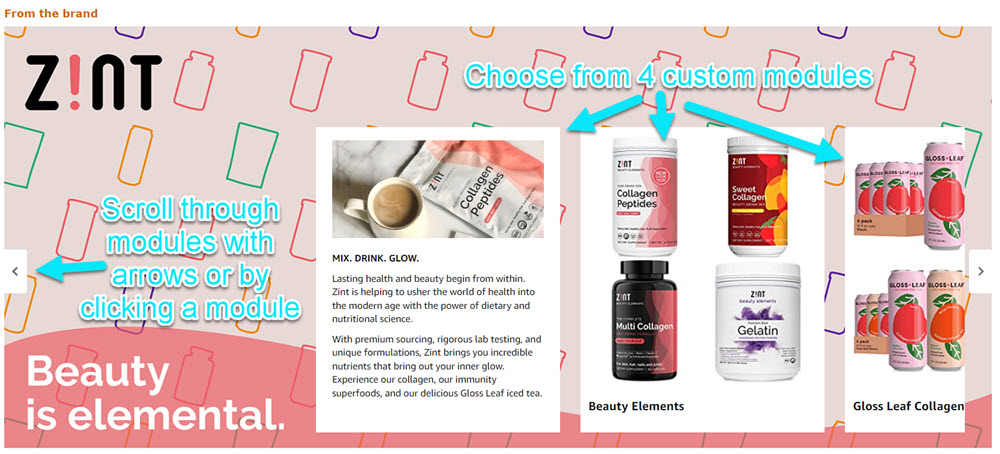 Links to Product Pages with a Brand Story
If you want to check out the full product pages you can click the links below.
Please note that these products may go out of stock or otherwise change as they are live product pages.
Want Us to Create Your Brand Story For You?
Kenji ROI has been focused on Amazon listing optimization since 2016.
We can create your brand story based on the conversion rate boosting principles that have helped our clients grow from 6 to 7, and 7 to 8 figures in Amazon sales.
You can request a quote by filling out this form. Just mention you want Brand Story, and select any other services you need such as amazon product photography, video, listing writing, etc.