Last updated on August 10th, 2021 at 10:08 am
A lot of Amazon sellers actively try to beat their competition, but not many sellers have a clear answer to the question: why would someone choose my product over the competition. The name of the game on Amazon right now is ​Differentiation because differentiation sets you up for long term ​success​ and ​security​ selling in a more competitive marketplace.
How do you differentiate yourself from the competition? What is your secret sauce? Here is a simple question to ask yourself – "What is my Unique Value Proposition (UVP)?". Brainstorm and write down what will add the most value to your customers. This will help you differentiate your Amazon business from competitors and set you up to be the clear choice when a customer is stuck trying to figure out who to buy from.
Want instant examples of the best differentiated products on Amazon? ​Check out ZonGuru's Hot Product List HERE​.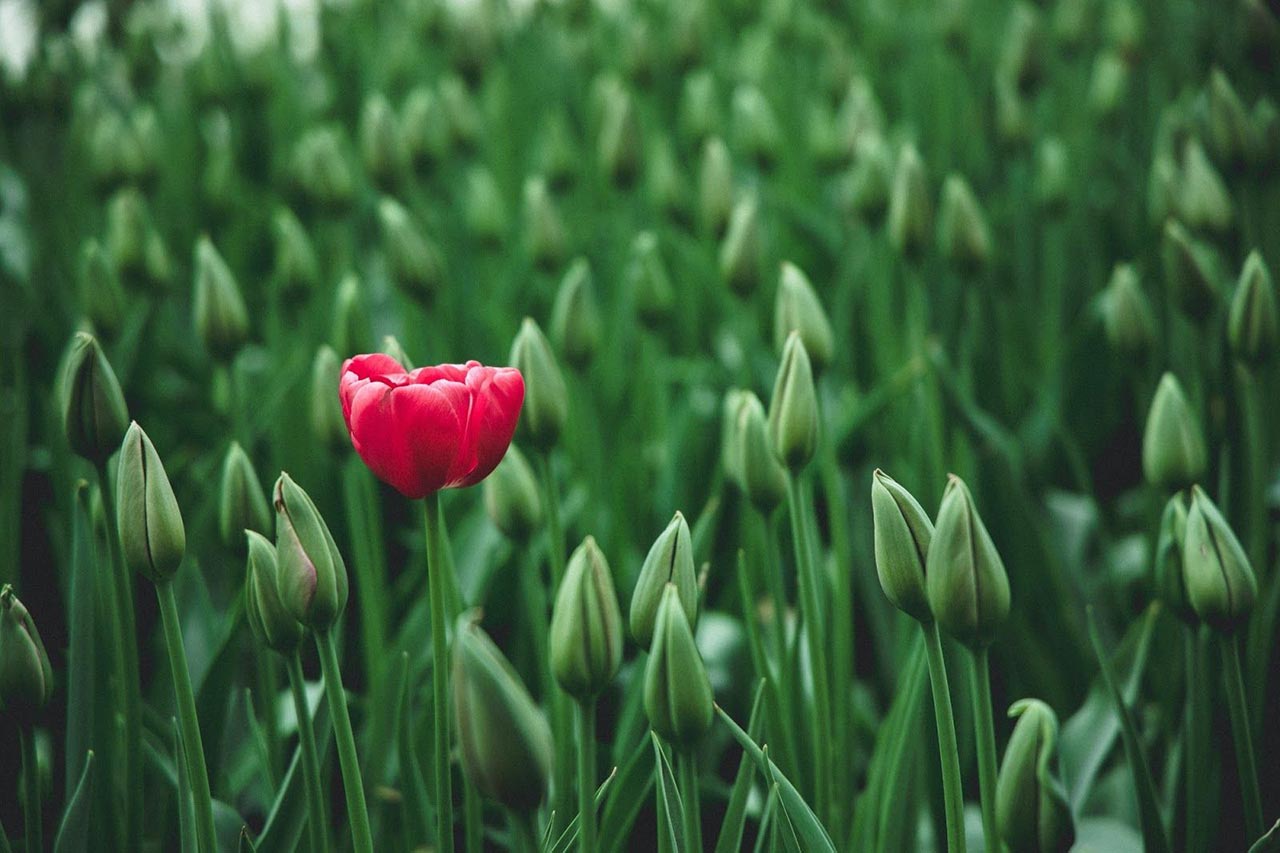 Why Do You Need to Be Different?
Gone are the days of sourcing for private label products and slapping your own label on it. There are way too many sellers doing that and the only way to stand out is pricing … which tends to become a downward spiral for the lowest prices offered – (and, of course, the slimmest margins).
In order to stay competitive and relevant on the Amazon marketplace, not only do you need to find new ways to stand out from the crowd, you need to keep your cost low as well for more profit. In this blog post, you will learn the 9 ways to stand out from your competition with product differentiation.
1. Differentiate Your Product through Packaging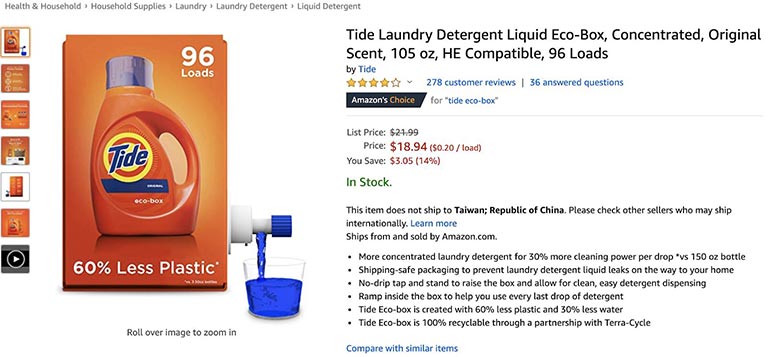 You and I both know that first impressions count – and your product packaging is the first thing customers see when they search for and buy your product. Let's take a look at how Tide's recent laundry detergent stands out from the crowd.
First, is the bright branding that catches your attention while browsing on Amazon. They also call out that the packaging uses 60% less plastic and comes in an eco-friendly box. Plus, the cup/spout make pouring the detergent incredibly easy. Simplicity is key here as they make the product look big, bright, and eco-friendly with just 3 total words and 2 numbers.
Have a good think about this: Could your packaging give the impression of an eco-friendly option or a high-end label?
For another great example, take a look at the image below and look how bold packaging can be when you think "outside the box".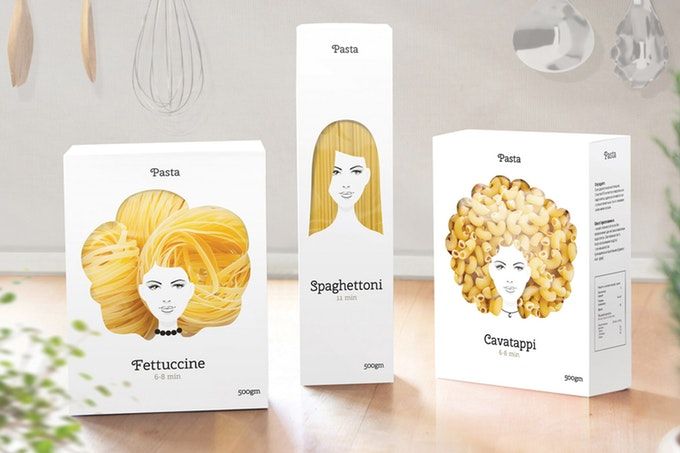 2. Differentiate Your Product Using Bundling
Another way to differentiate your product is through bundling. Product bundling encourages customers to buy more products, offering multiple products together for one price. Customers benefit from product bundling because they pay less for each item than what it would cost if they bought each item individually.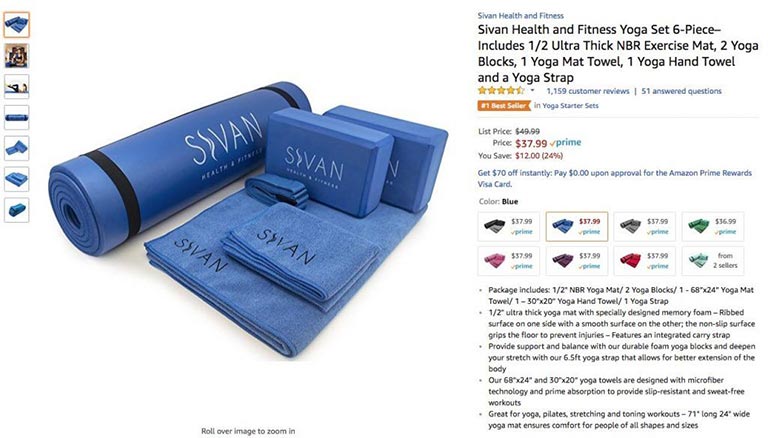 A rule of thumb when choosing products to bundle together, select products that complement each other so customers can actually use.
3. Differentiate Your Product With "Secret Sauce"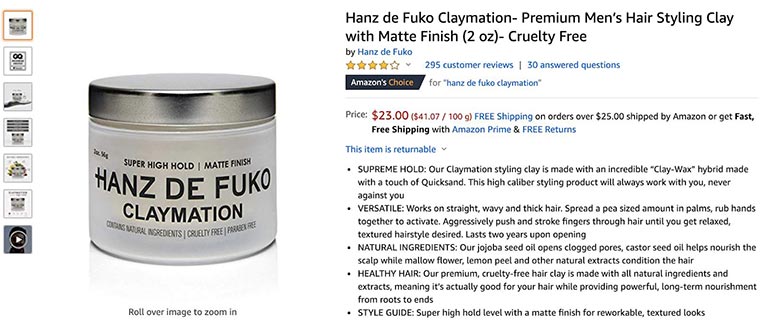 You can consider adding extra features to an already useful product or opt for customized formulas – if you are selling things like supplements or creams. You can reach out to your manufacturer and check if they have the ability to enhance your product and create your "secret sauce" so you have a competitive edge in the Amazon marketplace. Note that it doesn't have to be a huge change, a simple tweak goes a long way.
Take the hairstyling clay above as an example. Hanz de Fuko has developed a "secret sauce" for their best selling hair clay, it has supreme hold, versatile, and most importantly it washes off easily. How do I know it works as stated? Well, I have tried the product and it is not commercialized (i.e. L'Oreal, Schwarzkopf, etc), works for me, and I always go back for more.
4. Differentiate Your Product by Size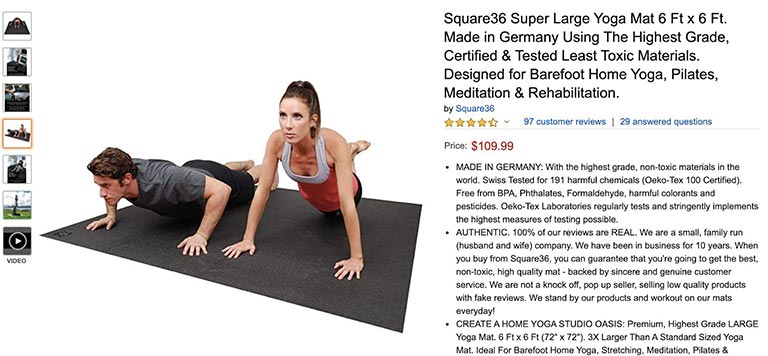 Another great way of differentiating your product is by size. For instance, a yoga mat can be made for 2 people instead of the standard size that fits only one person. Make sure that the size is practical and reasonable for customers to make a purchase because nobody wants a yoga mat that fits 3 people as that can get really bulky.
5. Differentiate Your Product Through a Touch of Creativity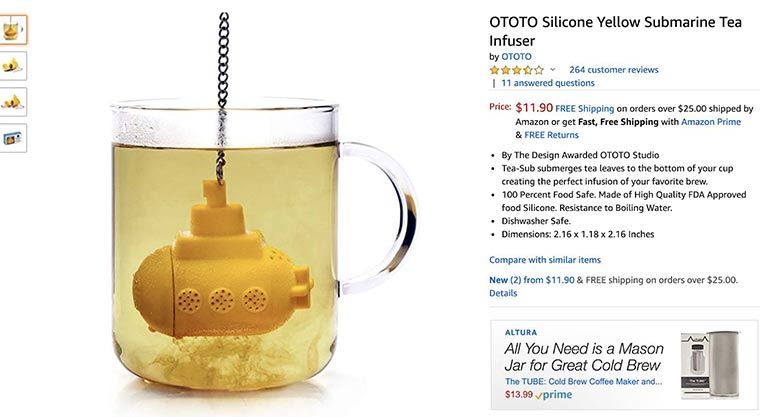 Being creative gives us opportunities to try out new innovative ideas, and new ways to solve a problem. For instance, the tea infuser above isn't the usual boring tea infuser, it is instead a submarine shaped infuser. It adds a touch of fun when you are making a cup of tea – plus it makes for a great gift!
Sometimes a simple product can be easily tweaked by changing the shape or adding one simple feature that doesn't even hurt your overall manufacturing cost too much. Is there one simple thing that you can modify so your product stands out in the marketplace?
6. Differentiate Your Product Through Post-purchase Services
The customer buying process doesn't just end when a customer buys your product. As a professional seller, it is important that you provide post-purchase services to entice customers to keep coming back for more. For instance, sending tutorial videos to help customers make the most out of your product and of course, avoid negative reviews and complaints.
Other post-purchase services you can include in your customer buying process such as sending helpful information that will add value to customers' life will benefit your business tremendously. ZonGuru's ​Email Automation tool is a great way to make sure you start a conversation with your customer so they hear your brand's story, receive promotional material, and even get ahead of issues your customer might face with a new product.
7. Differentiate Your Product Through Listing Optimization
In order to generate more sales on Amazon, sellers need to optimize their product listings. Listing Optimization is another way to differentiate yourself. By identifying and adding relevant long-tail keywords and a couple of simple benefits/features, you drive more relevant traffic to your listing which improves your chances of converting sales, are get you one step closer to the "halo-effect" by improving your rank for even more high-traffic keywords on Amazon.
One great way to get the most out of your listing copy is to combine Zonguru's ​Keywords on Fire with ​Listing Optimizer to optimize your product listings. You can discover and target the hottest keywords for search volume, relevancy, and competition using ​Keywords on Fire​. Using these hot keywords, you can integrate them into your product listing.
Listing Optimizer helps you scan your Amazon listing page for keywords that you want to rank for, and then identify where in your listing those keywords are not, so you can tweak and improve to be more visible to the largest possible audience.
Amazon's A+ Content (Used to be Enhanced Brand Content) is also a great way to optimize your product listings with enhanced images and text placements in the description section. However, only brand registered sellers are allowed to use A+ content so if you haven't already registered for it, please go ahead and get it done.
8. Differentiate Your Product Through Personalization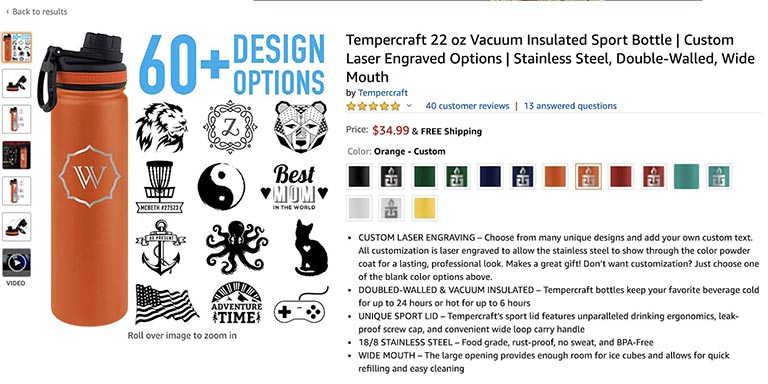 A little extra effort goes a long way. You can differentiate your product by offering personalization for customers. For instance, Tempercraft offers customers to engrave logos on their insulated bottles. This will attract both customers who want to buy a bottle for themselves or give out as gifts. Pretty neat isn't it?
9. Differentiation Through Brand Engagement Off Amazon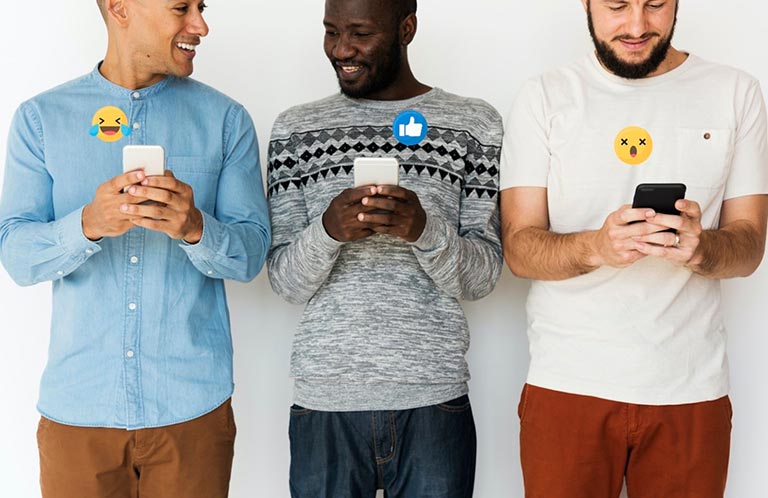 It is vital that you continue to engage with customers off Amazon by using other social media platforms such as Instagram, Facebook, and YouTube. You'd want to connect with customers on a deeper level through "emotional marketing". One great way is to incorporate real customers into your storytelling that your audience can connect with by illustrating how customers benefit from what you offer.
Another great "emotional marketing" is to share testimonials and reviews on your social media channels to hit emotions right where you want them. You can also position your brand around the idea of a type of lifestyle that you know your audience is seeking for themselves. Keep in mind to ensure that your "emotional marketing" techniques are authentic and something that you can support in the long term.
You're competing against hundreds – if not thousands – of brands on Amazon to generate sales. If your product packaging, labeling, or listings are similar to other brands then you're not giving customers a reason to buy your product.
Go through the 9 ways to stand out from your competition with product differentiation and determine which ones you can benefit from the most. This will take time and effort to execute but is definitely worth it if you want to build a sustainable Amazon business. And if you want some awesome examples and more information around product differentiation then check out ZonGuru's professionally executed eBook devoted to all things differentiation. ​You can find it HERE​! Best of luck creating and launching amazing, stand-out products on Amazon!