Last updated on January 9th, 2023 at 12:00 pm
Coming up with a good idea, sourcing the product and delivering it to Amazon is a difficult task in and of itself.
Successfully ranking for keyword phrases on page one of Amazon is even harder.
These days, it's not enough to throw up Amazon product listings with mediocre images and descriptions.
Ranking for page one requires some expertise in how Amazon SEO works.
That's why for some brands, an Amazon SEO service can help them expand into the Amazon marketplace faster and hit the ground running.
It's perfect for people and brands who…
May not have the expertise to effectively conduct Amazon SEO themselves.
Want to offload this work to someone else to free up time.
In this guide, we'll highlight what an Amazon SEO service is and how it can help increase sales, so that you can make an informed decision if it's right for you.
We'll also highlight some key criteria that you should look out for when figuring out which Amazon SEO company to hire.
What is Amazon SEO & Why is It Important?
SEO stands for "search engine optimization".
Essentially, it's all about satisfying the search engine algorithm so that it gets you in front of as many eyes as possible.
And how do you get in front as many eyes as possible? In the digital world, that means getting on page 1.
According to Google, 95% of traffic comes from page 1. So if you're not on page 1…
You're missing out on 95% of your potential customers!
For more info on Amazon SEO, take a look into our in-depth guide here.
What Are Amazon SEO Services?
Companies like Kenji ROI specialize in building optimized Amazon listings that effectively rank in the Amazon search results.
Their company is typically comprised of:
An in-house product photography team that specializes in Amazon product photography.
A copywriting team trained not only in persuasive sales copywriting, but Amazon keyword optimization to satisfy the A9 ranking algorithm.
A design team who ensure that your visuals pop while also keeping in mind Amazon-specific considerations.
A video team able to create compelling product videos to maximize conversion rates.
Consider your needs when you're looking around for Amazon product listing services.
If you need, for example, copywriting and product photos, it would be best to find one that offers all the services you'll need all under one roof.
This cuts down on the time and effort it takes to hire many different companies.
How Can an Amazon SEO Service Help Me?
Phew… that sounds like a lot of work, right?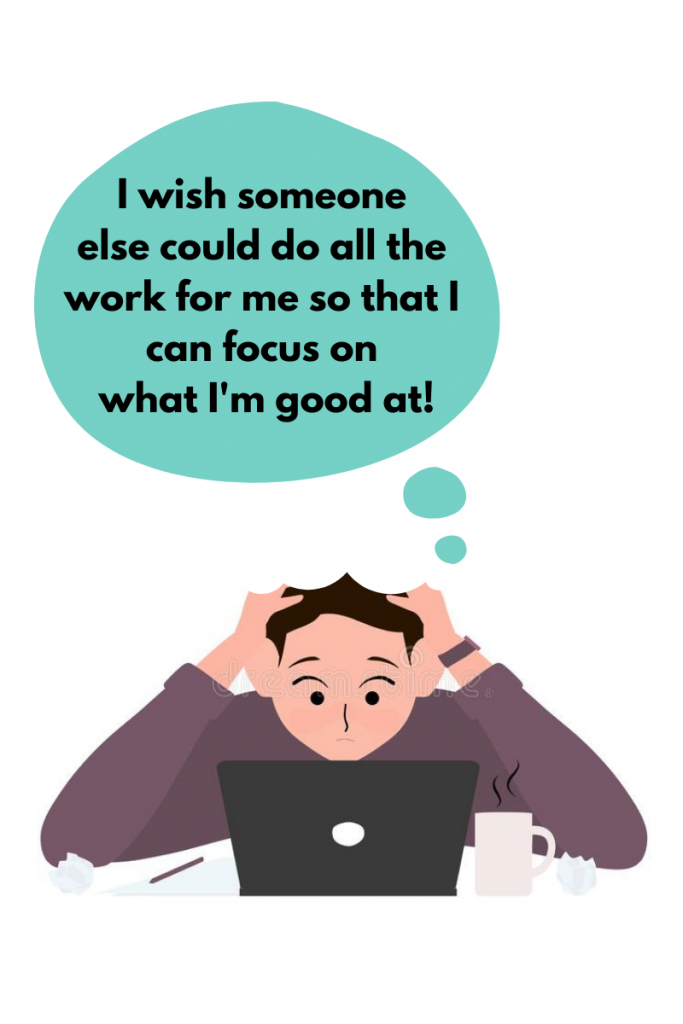 Luckily for you, that's why these Amazon SEO services exist. To do all the work for you while you can focus on running your business!
Hiring an Amazon SEO service could prove to be a worthwhile investment because they will be able to help you sell more products and generate more revenue without you having to invest your time.
But how exactly are they able to boost your sales?
There are three main KPIs that Amazon SEO services will help increase:
Organic Ranking
Clickthrough Rate (CTR)
Conversion Rate (CR)
Organic Ranking
Organic ranking refers to the position your product is placed in the search results for a given keyword without the influence of paid advertising.
The higher your ranking (i.e. the closer it is to being 1st), the more visible your product will be for that given keyword.
And, the more keywords you are ranked highly for, the easier it will be for people to find your product.
The bottom line is: the better your organic ranking, the more free, organic traffic your listing will receive. And that almost always equates to more sales.
How Do You Boost Organic Ranking?
Ranking is determined by Amazon's A9 algorithm.
Whenever a shopper enters a search query, Amazon's A9 gets fired up and goes through a 2-step process to generate the search results.
The algorithm scours your listing for keywords to help it identify what your product is. This helps it understand whether it should even include your product in the search results or not.
Now the algorithm has a large pool of relevant listings. The question now is: how should it rank them? The actual ranking system is quite complex, but essentially it wants to rank listings that have the highest chance of converting to a sale at the very top. To do this it analyzes metrics such as CTR, CR, and sales to predict the likelihood it will convert.
Amazon SEO services will ensure your listings are filled with the right high volume, relevant keywords so that there are many opportunities for Amazon to match your listing to a given search query.
Want to learn how to find keywords? Check out the most advanced article on the web about this subject here!
Then, to help boost your listing to the top, Amazon SEO services will focus on optimizing CTR and CR below.
CTR
Clickthrough Rate refers to the ratio between how many times a listing is displayed vs. how many people actually click onto it.
How Do You Boost CTR?
The two things that Amazon SEO services target to improve CTR are:
Product Title
Main Image
Amazon SEO services carefully construct the product title to include the best high volume, relevant keywords while also including key information that customers want to see in the title.
They also ensure that the main photo is visually appealing to get the customer curious enough to click onto your listing.
Click here to learn more about optimizing the main image.
CR
Conversion rate refers to the ratio between how many people click onto your listing vs. how many people actually buy.
A higher conversion, with everything else being equal, will lead to more sales, more revenue, and will boost your listing's organic ranking.
How Do You Boost CR?
Here are key areas that Amazon SEO agencies focus on to improve your listing's CR:
Additional Product Images
Bullet Points
Product Description
A+ Content
Product Videos
An Amazon SEO agency will not only optimize each of these to increase the chance of a sale, but it will also make sure to include the right keywords so that each sale boosts the ranking of the listing for each indexed keyword.
Out of all these, we've noticed that optimizing the images is the most important factor for CR, which will then give a boost to whatever keyword your customer used to find your listing.
What Amazon SEO Experts are Out There?
Now that you know how Amazon SEO services can help you, let's dive into what kinds of Amazon SEO experts are out there.
The two main types that exist are freelancers and agencies.
Agencies are further sub-divided into Amazon SEO Agencies and Full Service Agencies.
Freelancers
Freelancers are typically individuals who work entirely on their own and have no employees.
Typically these people are current or ex-Amazon sellers and so have built up experience through selling on their own. Others may have experience working for an Amazon SEO consultancy or agency.
Freelancers set the rates themselves and directly accept payment from their clients.
Here are some of the pros of working with freelancers:
You communicate with the freelancer directly.
Services are typically cheaper because of less overhead.
More flexible than agencies when it comes to working hours, deadlines and adding workload.
Can make faster decisions, since they don't need approval from bosses or other departments.
The good ones can be highly adept at their core skills.
The cons:
Higher risk—if your freelancer gets sick or has to deal with a personal emergency, your project grinds to a halt.
You only get exposed to one point of view—so what if your freelancer's view isn't optimal? Working with a team allows for input from multiple viewpoints.
Of course, everyone will say they are "top of their field", exceed expectations, and never fail to hit a deadline. But since freelancers aren't as well known, it'll be harder for you to find out more information and reviews about them before hiring.
Agencies
Agencies are corporate entities that are composed of multiple team members who work together on the same projects.
Each team member is typically responsible for specific kinds of work, e.g. you'll have people who work on copywriting, and different people who work on photos.
When working with an agency, you'll usually communicate with the agency owner or a project manager who handles your project.
The pricing is set by the agency, and your payment goes to the agency, not to the individuals working there.
Here are the pros of working with an agency:
Teamwork makes the dream work—with a whole team of talent working together, you get exponentially more manpower, experience and knowledge.
Different people will have different backgrounds and viewpoints, which they can pool together to come up with a better end result.
Solutions to issues can be found easier when more eyes are on it.
If one person in the agency gets sick, your project will still be moving forward. The likelihood something would happen to your agency to put everyone out of commission is basically zero.
If an agency is well-known, there will be tons of info and reviews online for you to vet their performance.
Here are the cons:
More people working on a project naturally means decisions will be made slower. Proposals need to be approved, tasks need to be delegated, costs need to be discussed, ideas need to be debated, etc.
More moving parts also means there could be miscommunication, resulting in delays or projects delivered that fail to meet expectations.
Pure Amazon SEO Agencies vs. Full Service Agencies
Full Service agencies (like Kenji ROI) are similar to pure Amazon SEO agencies, but they offer a broader range of services to help grow your business.
These include, for example, Amazon PPC management, branding services, and product photography.
Here are the pros of working with Full Service agencies:
One-stop shop—you won't need to shop around and coordinate services across different companies.
They can see the bigger picture and can help develop a more coherent, holistic overall strategy for your business.
Your brand image will be maintained across all channels.
More departments working collaboratively means you leverage even more talent for your project.
Here are the cons:
Could be more expensive—make sure your budget is big enough before seeking these services out.
More people means decisions will typically be even slower, since different departments will need to come together to collaborate
What Makes a Good Amazon SEO Service?
Hiring an Amazon SEO agency can be a big investment, so you need to ensure you'll get your money's worth.
Make sure whichever company you hire ticks off all these boxes:
Experience: you don't want to be a guinea pig for a company new to the industry. Experience is important because it means that your SEO expert is familiar with many different approaches and has seen what has worked well—and what hasn't.
Transparency & Honesty: the bedrock of any successful business. The company you're working with needs to be candid with upfront costs, costs that could arise during the project, and the timeline. A good company sets realistic expectations. If it sounds too good to be true, it probably is.
Reputation: it's easy to tell if a company has served its previous clients well by looking online for reviews. This is a good indication of performance.
Communication: the key for any good relationship. A good Amazon SEO service will schedule regular meetings with you to inform you about progress, results, next steps, unexpected issues, and so on. That way you'll always be in the loop with what's going on and how well your budget is being spent.
Flexibility: things happen, and your agency needs to be flexible. Amazon could suddenly change the way their algorithm works, or their title guidelines, or maybe one of the agency's key employee's quits—whatever it is, your SEO service provider needs to roll with the punches and adapt.
Up-to-date: as we just mentioned, Amazon changes their guidelines and their algorithm all the time. Methods that worked today may not work tomorrow—in fact, they may even be banned tomorrow. That might lead to a drop in sales or a suspension. That's why it's so important your Amazon SEO service provider stays up-to-date with the latest methods.
White-Hat Methods Only: shortcuts only get you so far before you get hit with a suspension. That's why black-hat strategies (i.e. illegal) are 100% not worth it. Do not work with a company that claims it knows secret shortcuts that only they know.
How You Can Best Work with an Amazon SEO Service
Ok, so now you've found a good company to work with. Hurray!
Now let's learn how we can best work with them so that they can do their job optimally while you get the best result for your money.
Initial Assessment & Contract
Before working with you, Amazon SEO agencies typically provide an initial assessment with you to understand your needs better.
Then they will provide you with a full picture of the scope of the project, such as how big it will be, how complex it will be, costs, the estimated timeline, and so forth.
Keep in mind you are paying them, so you have the right to ask questions.
So if you don't know certain terms they're using, or only understanding half of what they're saying, make sure to ask for clarification.
If all is well, they will send you a contract detailing all the terms and scope of the project. Read it over carefully, and again, if anything is unclear, make sure to ask.
Follow Up & Communication
Before starting the project, make sure they will provide regular updates.
This means that you will agree to some regular reporting schedule, such as weekly, biweekly, or however long your project is.
Make sure they send you their work over so you can take a look for yourself how progress is going.
Now here's an important piece of advice—always tell your SEO agency if something is bothering you or if you don't feel quite right about something.
For example, your agency may send over your main product image for you to review. It looks good but something about the angle just looks weird. Don't settle for 95%—bring these issues up no matter how small until you are 100% satisfied!
In Conclusion: Is an Amazon SEO Expert Worth It?
We hope you found this article helpful on your quest to find the perfect Amazon SEO service.
Not everyone is an expert at Amazon listing optimization so doing it themselves isn't really an option.
But some Amazon sellers have the skills and knowledge to do Amazon SEO themselves and that may be good enough. If you want to learn more about Amazon SEO, check out this article here.
Whether it's worth it to hire a company like Kenji ROI to create optimized listings for you depends on the expertise and work load of your team.
If you lack the know-how or the time, hiring the pros should be a no-brainer.
Contact us at Kenji ROI today to see if we are a good fit.