Are you an entrepreneur looking to tap into the unstoppable power of Amazon? You're not alone. With so many online shoppers turning to Amazon for their purchases, it's no surprise that more people are transforming into successful sellers on the platform. It is easy to know how to list products on Amazon and how to start selling on Amazon, but getting a foothold in this lucrative market can be challenging. There is much to learn more about competition vying for customer attention.
The Ultimate Guide To Selling On Amazon – Kenji
If you are selling on Amazon, Kenji ROI photography can help you take your business to the next level. Kenji's experience and expertise can help you create stunning product photos to make your listings stand out. This post will give you the ultimate guide to selling on Amazon.
Kenji ROI Photography will show Amazon beginners how to sell products on Amazon to start and grow their successful Amazon business. Kenji has everything from taking amazing product photos to writing killer product descriptions. So whether you're a complete beginner or an experienced seller looking to take your business to the next level, this post is for you. Let's get started!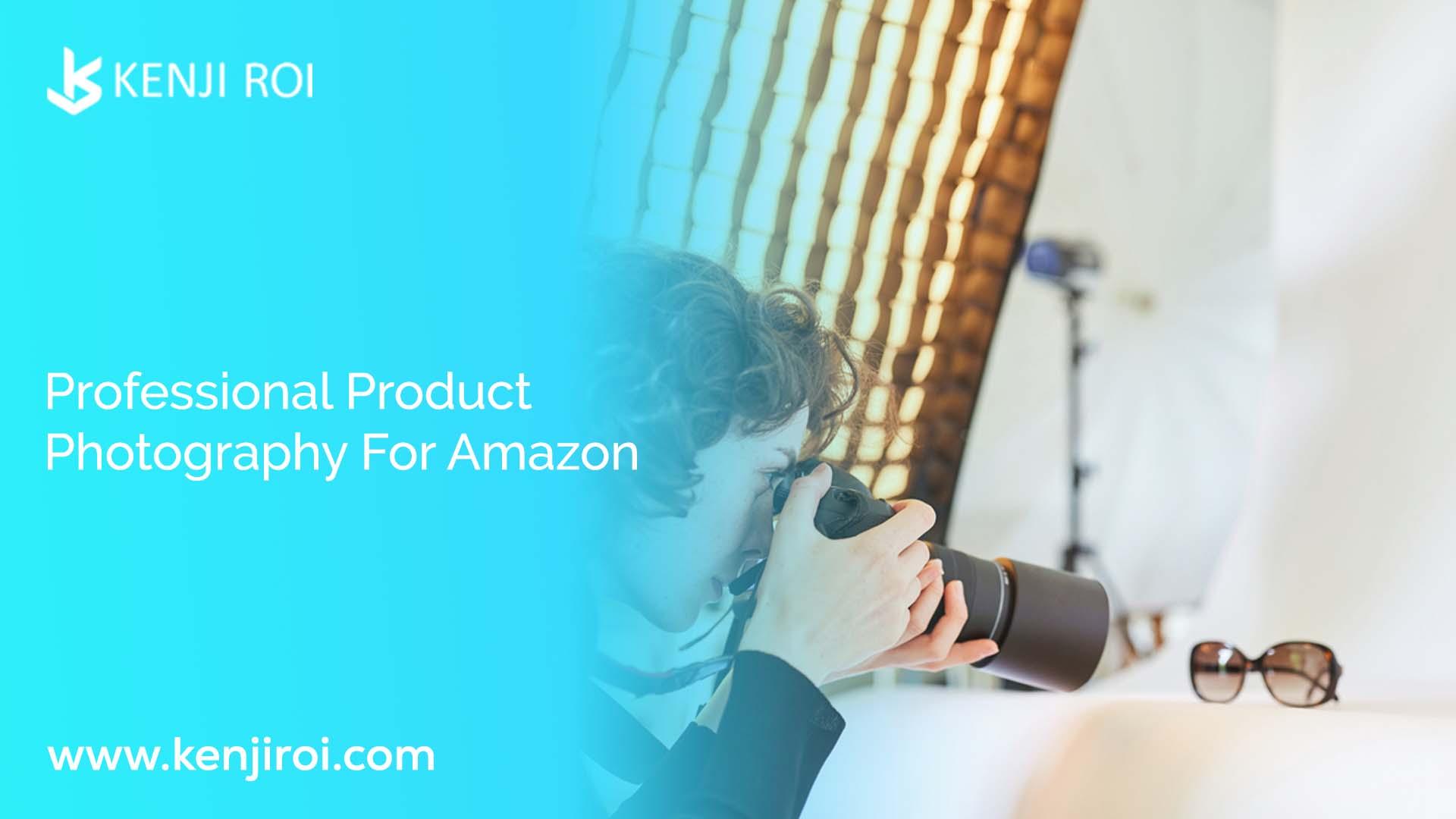 Professional Product Photography For Amazon
Kenji Roi provides professional product photography that helps Amazon sellers make millions in sales. With over 1000 Amazon sellers and creating more than 1200+ listings, their team knows the ins and outs of Amazon, giving you the competitive edge you need to get ahead.
They offer professional photography services to sell products on Amazon, so you can ensure that your listings reflect the professional quality that shoppers expect from the world's number one online marketplace. So for professional product photography to start selling on Amazon, look no further than Kenji Roi to start turning your visions into reality with an experienced team that can help bring success to your business.
Read More: Amazon Videography From Planning to Filming
Amazon Product Lifestyle Photography
Kenji Roi provides a unique route to stand out from competitors when selling on Amazon. Its lifestyle image options give sellers the chance of either professional model photography or creative photo manipulation. With these two choices, sellers can easily diversify their product offerings and make their listings more memorable with eye-catching, attention-grabbing images.
This added customization gives greater control over how your product is viewed and perceived, an essential component of success in online shopping. It will take your ordinary product image and turn it into something special with their lifestyle package services. So, if you want an effective way for products to sell on Amazon, go with Kenji Roi's Amazon Product Lifestyle Photography option and stand head and shoulders above the rest!
Amazon Infographics Images
Kenji Roi's Amazon Infographics Images is the solution if you want to engage mobile audiences and quickly communicate key benefits and product information. Leveraging large text that can easily be read by those on the go and is easy for brands to customize with logos and brand colors, this quick method provides an eye-catching alternative to get more attention, resulting in better selling on Amazon.
With Kenji ROI's help, you can ensure that potential customers are well-informed about your product and motivated to buy it. So, take advantage of this simple, effective way to ensure your messages are noticed to start selling on Amazon.
Read More: What Science Says About Amazon Product Photography | Create the Best Product Photos for Amazon
Amazon White Background Photography
It is very important to have a quality product image to increase sales. This is where Kenji Roi can help. With his professional Amazon white background photography services, he will take care of all your product photo needs. With the latest lighting and camera equipment, the photos will give your products the exposure they deserve to sell on Amazon.
You can count on Kenji Roi to deliver the perfect image with any touch-ups and edits that may be needed to get it right. This means that any minor defects or blemishes can be taken care of, providing you with a perfect image of products to sell on Amazon. So don't waste more time, and choose Kenji Roi today to increase your sales in no time!
Proven To Boost Conversion Rate
Kenji Roi is revolutionizing e-commerce by closing the gap between shoppers and sellers. Through the triple-optimized listing method, they have seen incredible conversion rates with Amazon sellers around the globe. Showcasing countless case studies, Kenji provides powerful proof of this success. Not only is Kenji ROI affordable and easy to use, but they also offer help tailored to Amazon beginners to sell products on Amazon, so it's simpler than ever before to make your Amazon business dreams a reality.
They rely on their expertise to give online retailers the edge they need to take their business to new heights. Kenji ROI allows Amazon merchants to make genuine connections with their customers while maximizing profitability through efficient strategies. Join the ranks of businesses already increasing their sales through Kenji Roi by selling on Amazon. Trust their Amazon integration and start earning good returns right away!
Read More: The 5 Types of Amazon Product Photos You Need Right Now
All In One
For Amazon beginners looking to become successful sellers, employing the services of Kenji Roi is one surefire way to guarantee success. The team provides Amazon product photography that helps create a cohesive look for your Amazon store. With all the expertise in one company, there is no hassle, and you do not need to hire different photographers and models.
You can easily become an Amazon seller with the great convenience and simplicity Kenji Roi provides. Knowledge and familiarity with Amazon's product image requirements makes it much easier to sell on Amazon, thus making the road to Amazon seller success stress-free!
Final thoughts..
If you want to become a successful Amazon seller and make selling on Amazon easy, look no further than Kenji Roi Photography. Kenji makes it easier than ever for Amazon beginners to hit the ground running and start selling with great product photography. His team simplifies the Amazon selling process and helps you gain complete visibility with your Amazon product photography.
Whether you're struggling with fewer conversions or trying to eliminate product image fatigue, Kenji Roi has the strategies that guarantee success for products to sell on Amazon. With this guide and perseverance, you can make your mark in the e-commerce world of Amazon. So stop waiting and get started. Contact Kenji Roi Photography today and start selling on Amazon.