Last updated on August 10th, 2021 at 09:39 am
Amazon's Advertising Campaign Manager has taken some steps toward improvement lately, and that is a great (and a much-needed) thing. However, with so many sellers participating in Amazon PPC advertising in the forms of Amazon Sponsored Products, Sponsored Brands Ads (formerly Headline Search Ads), and Product Display Ads, Amazon's Campaign Manager simply doesn't offer enough in terms of power, advanced features, and of course, advantages over other sellers and brands . . .
Which is why Amazon PPC Advertising, Seller Central and Vendor Central can only take you so far, and unfortunately, other sellers can go the same distance (or further with advanced tools, which you should consider if you want to gain an edge over your competition).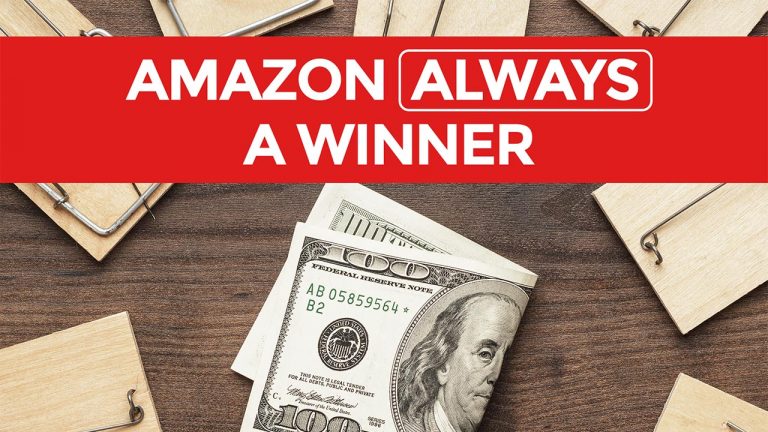 If you box yourself into solely using Amazon's in-house advertising platform, what you're participating in is bid inflation as everyone bidding is just raising the auction prices as they compete for top keywords. At first, that seems like a level playing field, but Amazon is the clear winner as CPC rises and it collects more and more ad revenue per keyword.
But Amazon is the winner in two more ways as well. In addition to all of that increased ad revenue, Amazon, of course, collects a commission on each sale. This is what we think of when we think of how Amazon makes money—by selling products and taking a fee for each. But there is something else, and it is a huge win for Amazon: it gets your ad-spend data (and more).
In using Amazon's Advertising Campaign Manager, you are telling Amazon your budget, your ACoS (and your CoGS by extension), your keywords, your bid thresholds, and how big of a risk-taker you are. You're basically telegraphing your entire advertising operation to the company making the rules and setting the costs. But even more against your own interests, you're turning over all of that precious financial data to a competitor. Yes, even if Amazon doesn't compete directly against you right now, it likely soon will as it increases its private-label brands and holdings. Do you really want to help brand Amazon compete against your brand?
The best way to get the Amazon Advertising advantage over your existing competitors and to not hand Amazon even more of your data that they could use to undercut you is to use a sophisticated, secure, scalable independent Amazon Advertising platform. Of the many products out there, Seller Labs built Ignite; delivers functionality and capabilities above and beyond what's available through Amazon or anywhere else, the kind of pluses that give you a massive advantage over your competitors.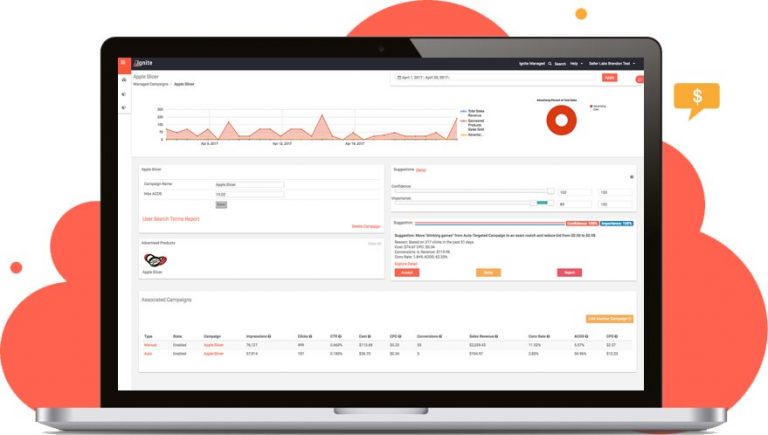 In fact, only Ignite provides:
Customized machine-learning intelligent suggestions for keywords and bids, the stuff that helps you win more and better ad placements.
Ad scheduling (dayparting) where you set the days and times you want your ads to run and to not run so that you maximize your budget.
Integrated in-app User Search Term reports and ASIN look-up so you can strike keyword gold and find winners galore
Lifetime campaign history, providing you with a full picture of your trends so that you can make fully informed decisions
But maybe what's more important is what Ignite doesn't do: namely, compete against you by selling the same products (and undercutting you while bidding against you). So yes, Amazon's Campaign Manager has improved by leaps and bounds, but you can (and must) do better in terms of advertising smarter, driving more revenue faster, and protecting your brand.
Get your free 30-day trial of Ignite!
*Note: They're currently running a 20% off promo for first 6 months.