The Largest Compilation of Amazon Ads Strategies, Systems, & Tools For Increasing Sales & Ranking While Lowering ACoS
Win at Amazon Ads to Dominate Page One Rankings
AMZ Ads Mastery is a program that arms Amazon Sellers with every resource imaginable to "win" at Amazon Ads.
Today's Amazon landscape is more competitive than ever, and brands that "crack the AMZ Ads code" can:
Launch products predictably
Gain & maintain page one keyword ranking
Steal customers from competing brands
Our students receive not only the "cracked code" but also the templates, process documents, task management systems, and personal support to ensure you can actually implement this in your brand & see the results.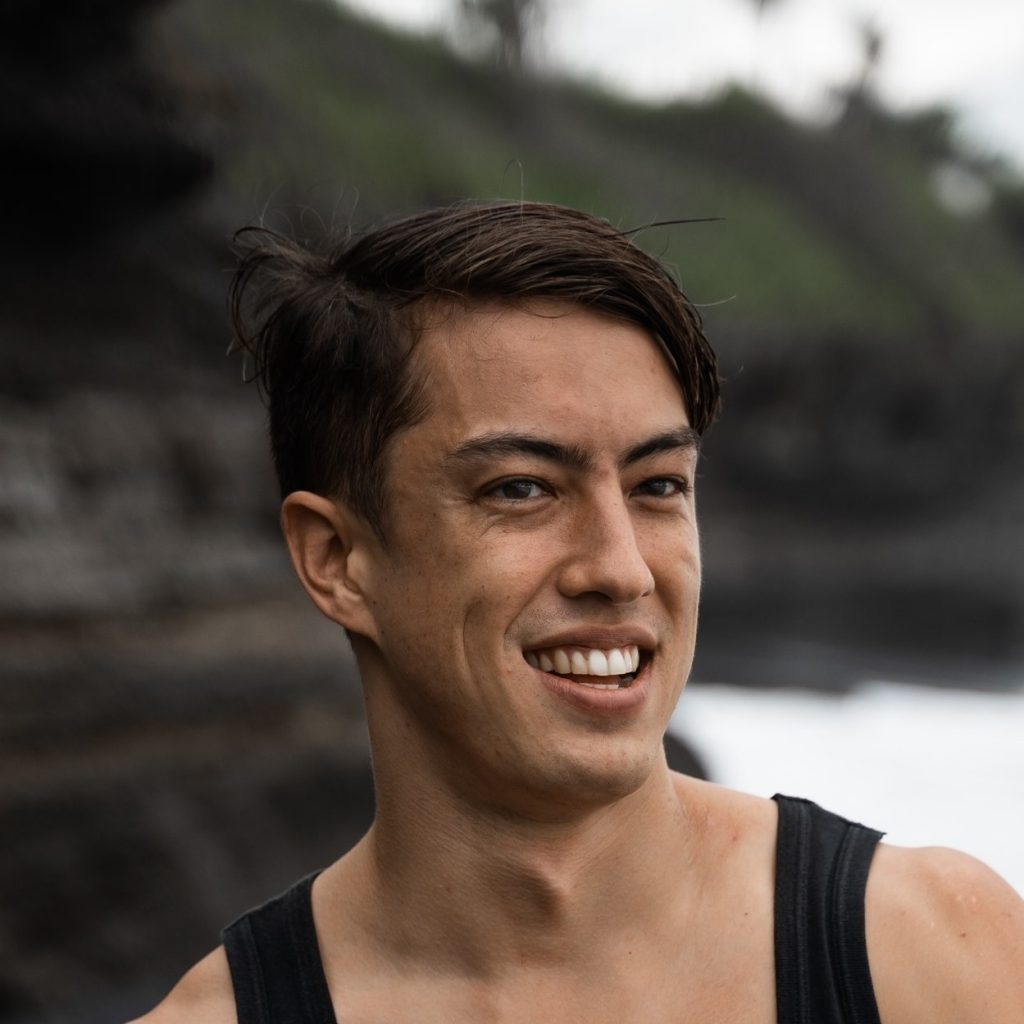 Course Instructor: Danny Carlson, 7 Figure Entrepreneur
Who Is AMZ Ads Mastery For?
Brands Making $25,000 to $5 Million per Month in Sales That Are Leaving Money On the Table
Smaller Amazon Sellers Who Want to Go From Complete Beginner to Same Level As $5 – $10k per Month Consultants
PPC Agency Owners, Freelancers, & Consultants Who Want To Systematize & Scale Up Their Clients
Amazon Sellers Who Are Not Utilizing All Amazon Ad Types Like Sponsored Display, Retargeting, Sponsored Brands, Video Ads, etc
Stop Wasting Money On Ads That Aren't Working
How often do you open the Amazon Ads console with a clear vision of your goals and exactly what you're doing to achieve them?
If you're like most Amazon Sellers, you lower bids based on "feeling," and on particularly stressful days, end up making a giant mess of negative matches and updates you forget a few days later.
This wouldn't be a huge problem if Amazon Ads weren't one of the "make-or-break" factors in the success of your Amazon products…
But oh wait, they are! 
And these inefficiencies & lack of structure means:
Losing keyword ranking
Less overall sales
Slowly slipping off page one altogether
Losing out to competition that has cracked"' the "Amazon Ads code"
Problem: Ads Interface Slow & Unorganized
Using campaign manager is great if you only have one product, but using it for today's complex Amazon Ads strategies across multiple products is slow, and it's clunky structure makes it impossible to stay on top of everything without manually opening every campaign and adgroup.
Optimizing your ads takes longer, and things are more likely to get missed & go unnoticed for weeks. The larger the account, the larger this problem becomes.
Solution: Bulk File Uploads, Templates, & Software
Students of AMZ Ads Mastery utilize a mixture of bulk files and optionally software to easily have no keywords slip through the cracks.
Bulk files are spreadsheets you can use to make rapid bulk updates to your Amazon Ads, and pull in data from your entire account without having to open dozens of campaigns in the Ads Console.
Although there is a sharp learning curve, and bulk files are quite finicky to use without causing error messages, we provide you with prefilled templates and in depth training on how to master them for lightning fast optimizations.
While it is possible to manage your entire account using only bulk files & the ads console, we recommend also using software to automate certain aspects. But if you're on a tight budget we show you how to do everything a paid software would do, but for free using bulk file uploads.
Problem: Running Ads to Sub-Optimal Product Pages Is A Giant Waste of Money
If you cut your conversion rate in half, you would spend double the amount of money for every sale. Most Amazon Sellers haven't accurately calculated the true wasted cost their mediocre (or worse) product photos, A+ Content EBC, or listing copywriting is causing.
It's like trying to catch a fish with a broken fishing rod. It's still possible but you'd catch many more fish if you fixed your rod first.
Kenji ROI has a fully developed our full spectrum Amazon Listing Optimization department for 5 years, so we intimately understand the link between listing conversion rate and Amazon Ads success.
From experience building and optimizing more than 2000 Amazon listings for our clients, we developed the Triple Optimized Amazon Listing Method for boosting conversion rates and click through rates.
With a Triple Optimized listing it's not uncommon for a product to drop it's ACoS in half or double the sales due to the exponential momentum it creates.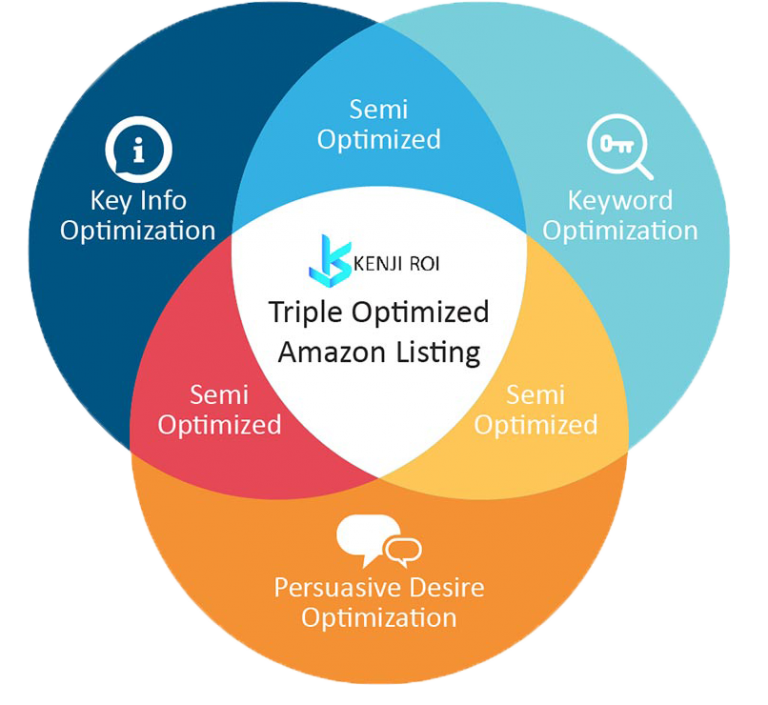 The Amazon Ads Flywheel: 
Action: Triple Optimize Your Amazon Listing
Higher conversion rate creates more sales for every $ spent = lower ACoS and more sales from less clicks

Amazon rewards you with cheaper clicks and more ad impressions = more sales and even lower ACoS

More sales = more reviews = Click Through Rate increases = more traffic
The cycle repeats exponentially
Solution: Use the Triple Optimized Listing Method to Maximize Conversion Rates Before Scaling Ads
In the AMZ Ads Mastery program, we teach you everything we've learned from building more than 2000 Amazon listings to be conversion rate & click through rate optimized.
Some of you may opt to hire Kenji ROI to do your Amazon Product Photography, A+ Content,  Video, or Amazon Listing Copywriting, but we also include an entire section on how to do it yourself in case you want to work with what you already have and improve it.
About Course Instructor Danny Carlson

Danny Carlson is an Amazon E-com Expert specializing in PPC Management & Listing Optimization. He founded the Agency "Kenji ROI" in 2016 & has grown it to more than 20 team members.
Kenji ROI has served 721+ brands in all categories with product photography, video, copywriting, Amazon SEO, & Amazon PPC Management services, and has produced 2000+ Amazon product listings.
Residing in Bali, his off time is spent riding sport motorcycles, motocross, & speaking at business events.
More Than 100 Amazon FBA Podcasts Released
Danny is host of the Actualize Freedom Podcast completing more than 100 interviews with big names such as Mike Michalowicz, Daniel DiPiazza, Steve Sims, Manny Coats, & Kevin King.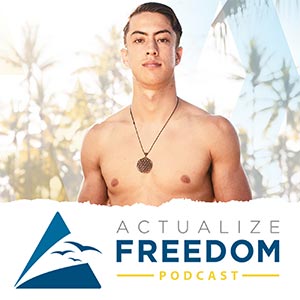 Danny Carlson's Guest Features
What's Included in AMZ Ads Mastery?
Lifetime Access To 50 Video Modules Teaching Exactly The Same Strategies We Use For Our 7 & 8 Figure Amazon Ads Clients
Access to all future modules created as Amazon Ads updates are released (avg 2 per month)
Amazon bulk file templates for fast optimizations and campaign uploads (Excel/ Google Sheets)
Task Management Templates – For "no brainer" plug & play setup for you and your team
Advanced Spreadsheet Formula Library for bulk bid adjustments, modified broad match (replacing the need for expensive software)
Amazon's Secret 4th Match Type Full Training & Formulas (the only of it's kind as far as we know)
Private Student Community Facebook Group for support from your coaches & other successful Amazon Sellers
Weekly Live Q&A Zoom Video Call With an Amazon Ads Coach (all coaches ran more than 8 figures adspend)
Amazon Ads Foundations
Foundations For Success
Match Types Overview
The Secret 4th Match Type: Modified Broad Match
Definitions

And Important Terminologies

Ads Placement

– Where Do Ads Show on Amazon?

Advertising Reports Overview
How the Ad Auction Works
Search Term Isolation
Amazon Ads Objectives
Listing Optimization For Amazon Ads
How to 4X Your Profit With Half the Advertising
Triple Optimized Amazon Listing Methodolody
Main Listing Factors For Ads Performance
Main Image Optimization For High Click Through Rate
Split Testing Main Images Before Launch
Title Optimization for Click Through Rate
Advanced Keyword Research
Keyword Master Spreadsheet Overview
Helium 10 Magnet & Cerebro Reverse ASIN
Concatenation Of Unique Long Tail Keywords
Amazon Suggested Keywords
Harvesting Winners From Search Term Reports
Processing & Deduplicating Thousands of Keywords In Bulk
Setting Up Campaigns
Campaign Structure, Naming, And Organization
Which Campaign Setup Style to Choose
Aggressive Campaign Structure Per Product
Conservative Campaign Structure
Branded Keyword Campaigns
Real Estate Campaigns
Goldpanning
Product Targeting Campaigns
Retargeting Campaigns
Uploading Unlimited Campaigns At Once With Bulk File Uploads
Bulk File Upload: Modified Broad Match
Bulk File Upload: Product Targeting
Optimizing Your Ads
Define Your Optimization Goals
Avoid Over Optimizing With This Simple Rule
Manual Search Term Isolation Workflow
Automated (paid software) Search Term Isolation Workflow
Manual Bid Adjustments With Bulk File Uploads
Auto Bid Adjustments In Prestozon
Cutting Money Bleeding Keywords
Adding Negative Keywords
Amazon's Most Useful Report: Search Term Report Masterclass
Bids By Placement Adjustments
Troubleshooting
Bulk File Upload Error Troubleshooting
Campaigns focusing all spend on one keyword
Troubleshooting
Troubleshooting Keywords That Are Getting No Impressions

Amazon Ads Objectives

Search Term Isolation
Some Of The Strategies You'll Learn
Amazon Sponsored Products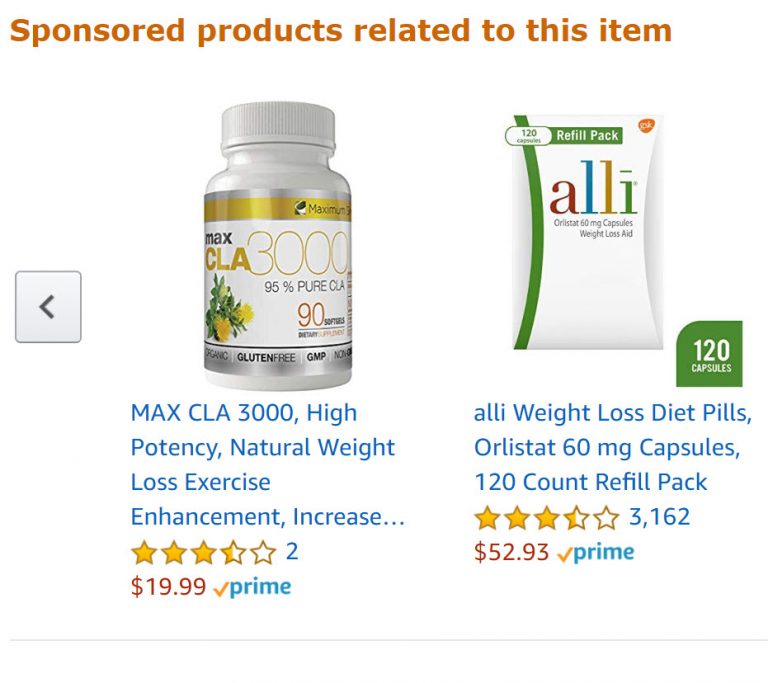 The main advertising platform that all brands selling on Amazon have built in to their Amazon Seller Central account.
We use our proprietary blend of manual & automatic campaign that work together creating maximum sales at the lowest spend possible.
We Use Strategies Such As:
Waterfall Campaign to Identify Optimal Bid Range
Broad, Broad Modified, Phrase, & Exact Match Campaigns to Optimize Match Type
Dynamic Bid Management to Optimize Adspend Daily
Brand Protection Campaigns to Dominate Your Brand Related Keywords
Amazon Product Display Ads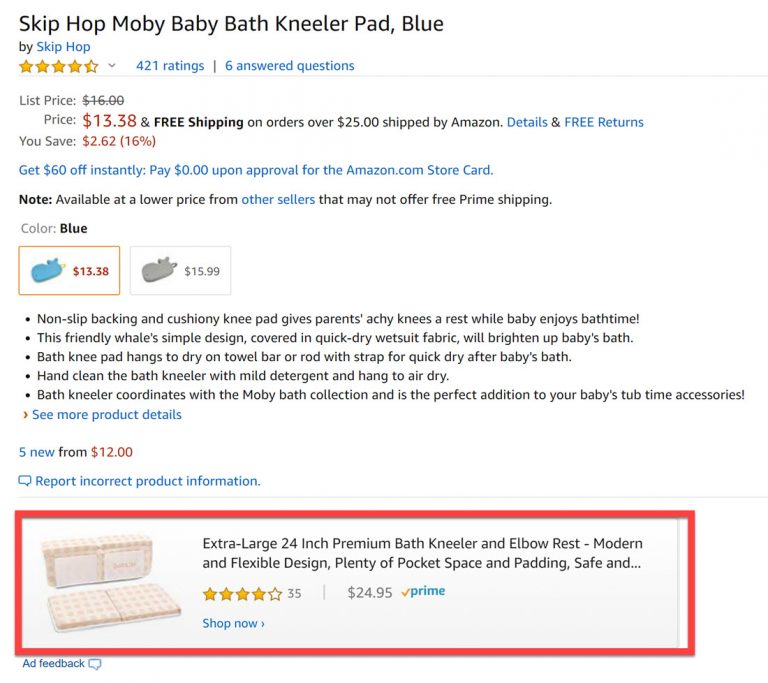 What if you could choose exactly which products your ads show up on? You can with Product Display Ads.
Using data from our deep-dive keyword analysis, we identify the competing & similar products that your products are clearly better than.
We then place ads for your product on those product pages, stealing sales directly from them.
It's a highly effective way to steal sales and gain ranking for YOUR keywords that otherwise would have gone to competing products.
Sponsored Brands & Retargeting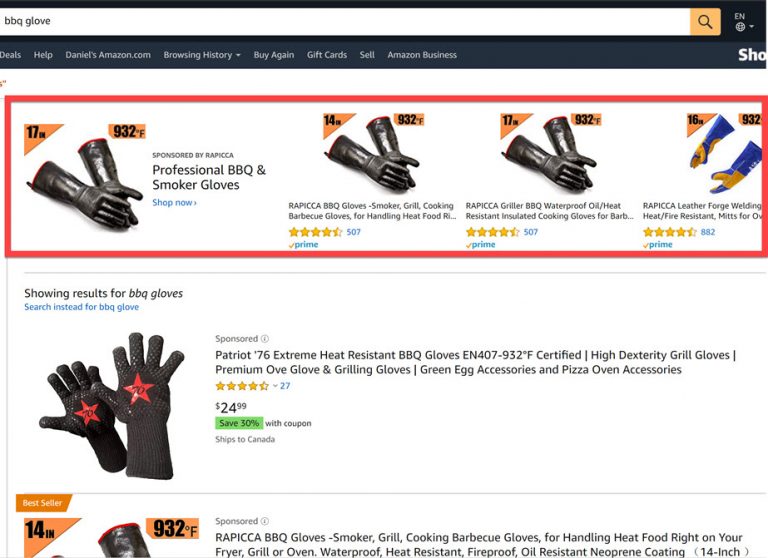 Not all brands will have access to these strategies unless they are Amazon Brand Registered, but for the right brands they can add a massive advantage.
Sponsored Brands ads show up to 3 of your products at once in a banner at the top of the search results & are a great way to showcase your 3 best options at once.
Retargeting ads are shown specifically to shoppers who have engaged with your brand before. It's a newer strategy & works for some products better than others.
Since our Amazon Advertising Management Strategy is custom to each brand we work with, we will determine whether or not these ones are right for your brand.