Historically, On Amazon, you find a highly searched product with low competition, now if you have done any research in the space you might know that does not really exist anymore but that does not mean there is no opportunity to sell on Amazon anymore.
This simply means that your product or your Amazon listing needs to 'stand out'. You need your product that is also high quality.
How is that possible? How do we even get started?
This leads to the idea behind this blog post which is Amazon Handmade.
Amazon Handmade is the next big opportunity that is still enjoying low competition.
In this blog post, we will tell you about:
       

What is Amazon Handmade?

       

Amazon v Amazon Handmade: which shall you choose?

       

Features of Amazon Handmade

       

How much inventory do you need for Amazon Handmade?

       

Pros and cons of Amazon Handmade

       

Fulfillment by Amazon (FBA) v Fulfillment by Merchant (FBM): Which is a better option for selling on Amazon Handmade?

       

Tips and tricks to use Amazon Handmade

       

Conclusion


WHAT IS AMAZON HANDMADE?
Amazon Handmade is a platform where you can sell your handmade products. Products must be designed and produced by you.
Now, you do not have to be an artist for that, it could be you, your small group of family members or your employees.
As long as you are designing or producing the product, you do not actually have to be making the product but as with all other platforms there are some restrictions to the type of products you can sell on Amazon Handmade:
       

Production methods by light machinery are allowed if used by individuals in their home studio or workspace for example up-cycling (turning old clothes into aprons et cetera).  
However,
       

Mass-produced products on assembly lines with or without automated technology are not allowed. For example (canned goods)
Handmade products that you can sell on Amazon are:
       

Pottery

       

Very fashionable Crochet bags

       

Abstract Art

       

Beads Bracelet

       

Soap

       

Bath Bombs

       

Pillowcases

       

And much more

AMAZON v AMAZON HANDMADE: which shall you choose?
We'll eventually talk about how Amazon Handmade differs from Amazon in this part, as well as how their features might help you decide which is a better platform to work on.
AMAZON:
Among the most well-known internet marketplaces is Amazon, if not the most. It draws a tremendous number of customers—more than 150 million unique visitors in the US alone each month!
Most merchants use the standard Amazon platform. Almost anything can be found here, including laptops, expensive clothing, and sacks of peanuts.
The first decision you will need to make, regardless of what you are selling here, is whether to apply for a professional or individual account.
LISTING cost: Professional sellers pay a monthly cost of $39.99 instead of listing fees, while individual sellers must pay a 99-cent fee for each item they wish to sell. 
REQUIREMENTS BY Category: It's important to note that certain product categories need a professional account or authorization in order to be sold.
Amazon sorts its products based on categories. You might anticipate paying a referral fee ranging from 8% to 15% of the total sale price of your goods (including any shipping or gift-wrapping paper fees), depending on which categories your items come under.
EXTRA FEES: You may also be charged an administration fee for the return. If a consumer has already paid, you don't need to give them a refund.  Upon refunding the first referral money, Amazon will deduct either $5 or 20% of the total, whichever is lower.
Considerations for additional optional charges also exist.

AMAZON HANDMADE: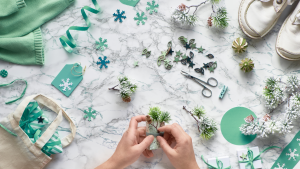 So what makes Amazon Handmade unique? Amazon Handmade is a distinct sales program designed only for creators of handcrafted goods.
Application procedure: Apparently, you receive a response in a matter of minutes after completing the application process. Those that are accepted must sign up for a professional selling plan.
Verification procedure: One of the best things about Amazon Handmade is that it provides creators with a stand-alone online store to sell their goods. Because of the certification process, shoppers and retailers may be certain that the product is handmade or created in America.
Personalized URL: To make it easier for customers to find your store, you can have a customized URL for your shop. Like with regular Amazon, you may use the advertising options, and you only have to pay when someone clicks on your ad.
Considering that Amazon Handmade is a store dedicated to handmade goods, the concept of selling through it could seem fantastic. That ought to draw in buyers who value handmade goods!
Finally, but not lastly…
Shipping costs: Since you are officially using Amazon Handmade's professional account, you are able to choose your own shipping costs.  
FEATURES OF AMAZON HANDMADE:
If you're a maker, artist, or craftsman, Amazon Handmade is a fantastic way to generate money off of your abilities and inventiveness.
Few of you may be considering launching your handcrafted business on Amazon right now. To help you better grasp Amazon Handmade, consider the following features:
Fees:
A referral fee of 15% for each sale

There's no subscription cost every month.

There are no other unstated fees or listing fees
PRODUCT LISTING:
       

The good news is that there are no listing costs, so you are free to list your products as much as you like.

One unique element is that the listing never "expires."

Updating listings might be challenging; UPC is completely optional.
CATEGORIES:
       

There are fourteen categories in which you can sell.
ADVERTISING:
       

Sponsored products PPC advertising

       

Advertise on Amazon only
PAYMENTS:
       

Until an order is recognized as shipped, payments are not available.

       

The money is released after every two weeks.
CUSTOMER STOREFRONT:
ARTISAN APPROVAL:
       

There is an additional audit process and application process that all the sellers have to go through

       

If the product is not made by you or fewer groups of people less than 20, then your artisan approval will be rejected.

HOW MUCH INVENTORY DO YOU NEED FOR AMAZON HANDMADE?
Your manufacturing capacity, your sales targets, and the demand for your products will all have an impact on how much inventory you need to sell on Amazon Handmade. A successful selling experience for handmade sellers requires striking the correct balance between avoiding excess stock and keeping enough inventory to meet consumer demand.
To test the market and determine customer interest, it's best to begin with a small quantity of merchandise. With this strategy, you can modify your items in response to consumer input and preferences without having to make a big upfront investment. You can progressively increase your inventory to keep up with demand as you learn more about what sells well.
Because handmade goods sometimes require more time to make than mass-produced things, it is important to factor in the lead time needed for producing your products. Take into account how long it takes to restock your inventory in order to keep your clients' supplies constant and prevent running out of stock.
Remember that, unlike some typical retail establishments, Amazon Handmade does not require sellers to maintain a large inventory. You are able to control your stock levels by taking seasonal demand into account and modifying your production accordingly.
Read More: Amazon SEO Demystified: Optimizing Your Listings for Higher Rankings
PROS AND CONS OF USING AMAZON HANDMADE:
PROS:
1-Amazon Handmade is affordable:
 There are no listing fees with Amazon Handmade. The Manage Inventory dashboard provides a precise breakdown of fees, with a flat 15% fee for each sale. In contrast to Seller Central's $40 monthly charge, there is also no subscription fee.
2-It exclusiveness is the main advantage that sets out the standards of artisans apart:  
 Because Amazon Handmade is "artisan-only," products must pass an application process to verify that the seller is a real handicraftsman. Additionally, Amazon Handmade's own platform sets it apart from other products on the website, enhancing the exclusivity of the shopping experience for customers.
3-The shop profile is customizable:
Sellers can showcase all of their products with a personalized shop profile on Amazon Handmade, and they can explain the background of the artist with an artisan profile. Moreover, handmade vendors may provide customized goods.
4-Feasibility to dispatch your products with Amazon FBA:
Your orders will be fulfilled and sent by Amazon if you choose to sell through Amazon FBA. Additionally, your listing can display the highly sought-after Amazon Prime badge. As an alternative, you can choose to use Amazon FBM (Fulfillment by Merchant) to send orders yourself.
5-Profit Margins are very High for artisan and handmade product sellers:
The profit margins of 33% of Handmade sellers are more than 20%.
With 3.1 billion monthly visitors, 90% of American consumers have made purchases on Amazon.com. As a matter of fact, 88% of American Amazon customers make purchases there at least once a month. To put it another way, you should sell on Amazon if you're an internet retailer.
CONS:
1-Confusions for non-experienced sellers:
There are many components in Amazon Seller Central that may be confusing to new sellers who are not familiar with using them. The features and listing operations are not as well-organized as they are on Etsy.
2-Approval takes a lot of time:
It may take up to two weeks to get approved to sell on Handmade by Amazon since they require you to provide proof that your products are indeed crafted by hand.
3-The payment procedure is quite hectic:
You must wait for the money to be deposited before you are paid—that is until you label the order as shipped.
However, you can set up shop for free, and the worst-case scenario is that you don't sell anything—the best-case scenario is that you create a steady stream of income from Amazon Handmade! Overall, there are definitely more benefits than drawbacks when it comes to selling on Amazon Handmade, but depending on the individual artist, selling on Amazon may or may not be your preference.
FBA V FBM: which one is better for Amazon handmade sellers?
Since this guide is a walkthrough for beginner sellers on Amazon Handmade, we will differentiate between both of them. In order to understand this we have drawn a comparison between them.
FBA:
Through the Fulfillment by Amazon (FBA) program, you can contract with Amazon to handle order fulfillment.
This is the most popular route on Amazon in 2023 for selling their products. This might sound great and reasonable to so many people who are ready to sell their items but have no clue about the delivery of their products.
Read More: Amazon FBA in 2023, Yay or Nay!
Amazon FBA will work better for you if:
       

Sellers do not want to fulfill the order by themselves or have no awareness of how the fulfillment works.

       

Seller does not have enough space to store their products

       

Your items are small, lightweight, and preferably priced on the higher-end

       

Your items have high sales velocity
While these are some benefits that almost everyone knows, here are some significant advantages of using Amazon FBA:
        To be eligible for Amazon Prime:
When you list your products with FBA, you open up access to the approximately 80 million Amazon Prime members. Half of Amazon's customer base consists of Prime members, who make larger annual purchases and spend more money overall. Additionally, free two-day shipping with Amazon Prime is available for your orders. Because your listings are connected to Amazon, you will probably sell more items with Amazon Prime and earn more money.
        Benefits of Buy Box are guaranteed:
 The fulfillment technique is one of the many elements that determine who gets to keep the Buy Box. Compared to non-FBA sellers, sellers using FBA have a better probability of getting the Buy Box. As you may be aware, Amazon sellers that have Buy Box have a higher chance of making sales than other merchants. Winning the Buy Box is therefore crucial, and although there are other variables at work as well, FBA is unquestionably a significant one.
        Fulfillment is done by Amazon Able hands:
 Your inventory is kept in its fulfillment centers and warehouses in an organized manner. You may concentrate on other important areas of your business while Amazon handles the logistical portion of it. As previously said, Amazon fulfills your orders. It processes and ships your goods on time by utilizing its cutting-edge fulfillment and logistics network
        Amazon FBA handles customer services and all the return procedures:
 Amazon handles customer service and reviews in addition to fulfilling your orders. If there are any returns, Amazon assists with this procedure as well.
        Immediate position of listing in the search results:
 Sellers who utilize FBA will see their listings appear sooner in the search results. Fulfillment by Amazon is a well-known factor in Amazon SEO, even though it isn't mentioned specifically. In the end, this increases income and visibility.
DISADVANTAGES OF AMAZON FBA:
High fees are one of the main drawbacks of using Amazon FBA. It will therefore lower your profitability and needs to be factored into your margins. Because of this, FBA makes more sense for lightweight, compact items. All of this is on top of the standard costs that Amazon charges sellers in order for them to operate in the marketplace.
You also need to take the costs associated with inventory storage into account. You pay Amazon these fees to have your products stored in their fulfillment centers. It depends on how long you keep your things in storage and how big the goods are.
        High possibility of combining your goods
There's a good chance that your products will be mixed up with those from other brands because Amazon keeps products from different categories in one location. Inaccurate labeling puts your items at risk of misuse and perhaps harm.
        There is no flexibility in packaging
Sellers who choose to use FBA must adhere to Amazon's strict packaging guidelines. If this isn't done, there could be no shipping of the product to the consumer at all. Consequently, getting your products ready in accordance with the aforementioned requirements can be a laborious and time-consuming task.
       

Obligations that arise due to tax:
Additionally, there are state-specific tax duties associated with Amazon FBA. It's critical for sellers to be aware of their tax obligations.
On the other hand,
AMAZON FBM:
Through this route, Seller manages the packaging, shipping, and everything on its own without sending anything to Amazon Fulfillment Centers.
Amazon Fbm will be more feasible provided:
       

Your products are not selling at a fast pace

       

You want greater margins.

       

You have a reliable logistics network and the necessary resources to deal with packaging and shipping orders

       

You have sufficient space to store your inventory
Some of the benefits of using Amazon FBM in comparison to FBA are:
        Sellers have more control over the packaging of their products:
You can package your products in a method that works best for both you and your clients if you are utilizing FBM. Additionally, you have the choice of unique packaging, which will elevate your goods above those of your rivals on Amazon.
        Management and keeping a record of your inventory will be easier for you:
It will be simple for you to keep an eye on and manage your inventory because it is all being kept in one location. In the process, you'll also get more control over your goods.
        You can save a lot of money and gain superior profit margins:
You won't have any unforeseen expenses or bothersome FBA fees with FBM, which might otherwise reduce your profit margins. Since you won't be utilizing Amazon's fulfillment centers, you won't even be responsible for long-term storage fees or other associated costs. With your shipping partner, you can pre-agree on a quote and determine your expected profit margin.
        Seller becomes directly eligible for Buy Box:
You can compete with FBA sellers for the Buy Box if you are eligible for Seller Fulfilled Prime. Additionally, Amazon SFP will enhance your listing's exposure in the search results and provide it with the Prime badge.
DISADVANTAGES OF AMAZON FBM:
        Rigid competition between other sellers:
The majority of FBM vendors' complaints are that FBA sellers steal their business. Customers of Amazon frequently choose to purchase goods that are fulfilled by Amazon and bear the Prime seal. Effective brand promotion in conjunction with a superior product, positive reviews, competitive pricing, and SFP membership would be one strategy to combat this.
       

Still have to pay Costs Overhead:
You will still have to pay personnel costs, warehouse rent, utilities, and other expenses even though you aren't paying FBA fees. As a result, it is highly advised that you conduct the calculations correctly before proceeding.
       

More responsibilities


TIPS AND TRICKS TO USE AMAZON HANDMADE:
1-      You need to build a beautiful artisan profile
2-      In order to stand out, you need to make sure your pictures are excellent.
3-      To optimize your listings, using SEO will definitely bring your products to light.
4-      If you want to boost your sales, you need to motivate sellers to leave reviews for your product.
5-      Optimizing your prices is one of the primary ways to stay competitive on Amazon.
Read More: From Clicks to Conversions: How Amazon Creatives Can Double Your Sales
CONCLUSION:
The most crucial piece of advice is probably that managing a profitable Amazon Handmade Storefront will require a mix of all of the previously mentioned elements. Plan ahead before you begin selling. To design and promote your storefront, you must be aware of what you will produce, how you will produce it, and all pertinent marketing techniques.
While you follow our guidance, remember your advantages. In the realm of online shopping, Amazon Handmade is still relatively new, but there is a tonne of potential. If you put a lot of thought and planning into it, you can succeed at what you love!